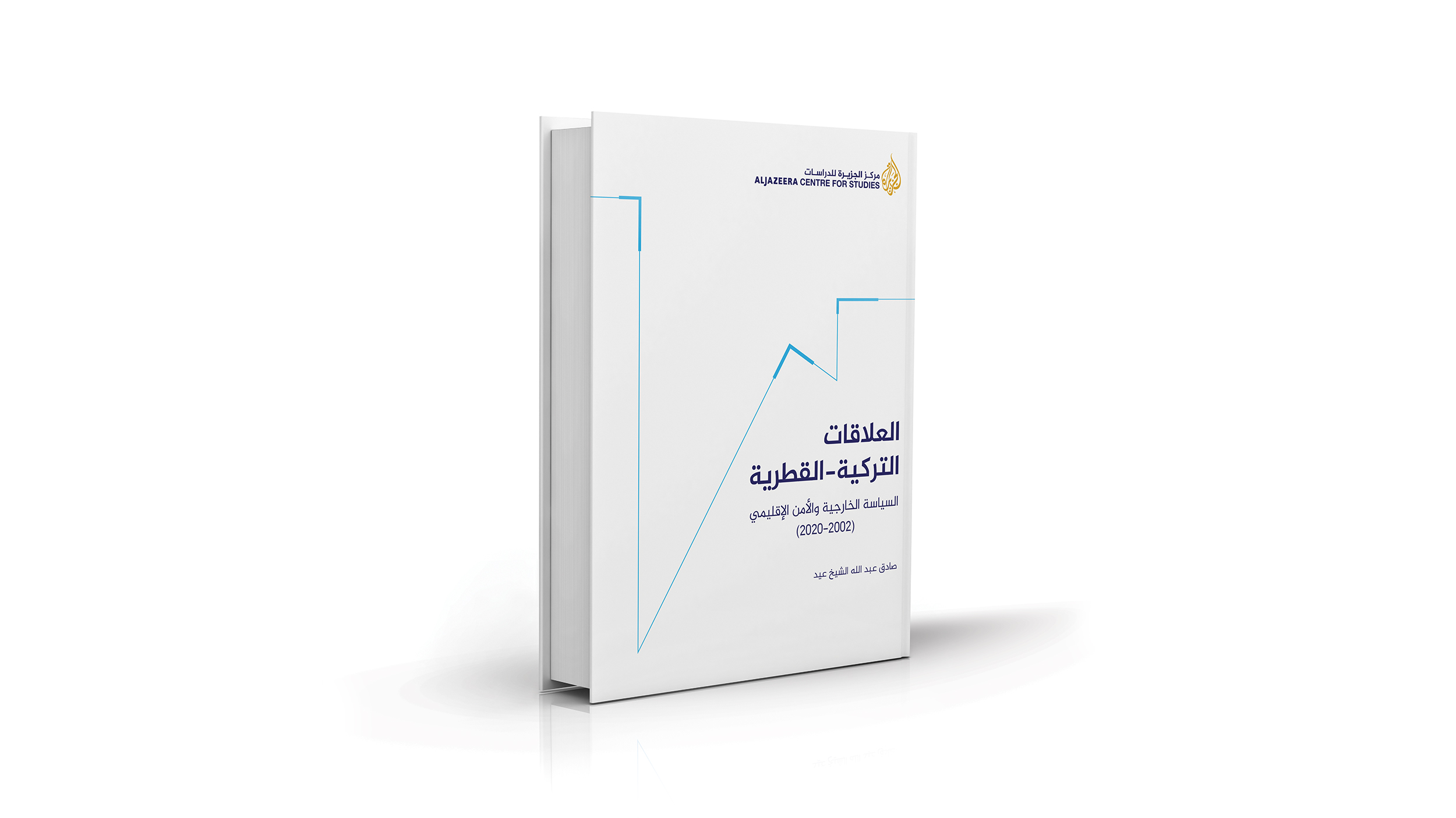 Al Jazeera Centre for Studies released a new book entitled, Al-'Ilaqat at-Turkiya al-Qatariya: As-Siyasa al-Kharijiya wa al-Amn al-Iqlimi (2002-2020) ("Turkish-Qatari Relations: Foreign Policy and Regional Security [2002-2020]"), by Sadeq Abdallah Alsheikh Eid.
The book explains the stages of development of Turkish-Qatari relations between 2002 and 2020 and the highlights, characteristics and circumstances of each stage, and sheds light on the nature of the development of the bilateral relations politically, economically, militarily and culturally and the positions Turkey and Qatar share towards security issues and issues of political change in the Middle East as well as the implications of regional conflicts on their relations.
The book also presents an in-depth reading of the factors and reasons of the development of relations between Turkey and Qatar on two levels. The first pertains to ideological backgrounds, political visions, strengths and national interests; and the second is regional and explains the impact of security factors in their comprehensive sense on these relations by analysing the regional environment according to the concepts of the balance of power and the regional security complex.
The importance of the book, which was originally the author's PhD thesis, comes from its presentation of a model for the study relations between two different international actors, as Turkey is a rising regional power whose regional role has grown over the past two decades and Qatar is a geographically and demographically small state with great resources, unique media capabilities and active and influential foreign policy.
Dr. Sadeq Abdallah Alsheikh Eid is a researcher specialised in Turkish and Gulf affairs. He has a PhD in international relations from Sakarya University in Turkey and a master's degree in diplomacy and international relations from Al-Aqsa University in Palestine. He has authored numerous refereed studies published in Arabic, English and Turkish in specialised scientific journals and participated in many international conferences on Middle East issues. His book, Hamas's International Relations, was published in Turkish by the Humanitarian and Social Research Center (INSAMER) in 2021.
To read or download Al-'Ilaqat at-Turkiya al-Qatariya: As-Siyasa al-Kharijiya wa al-Amn al-Iqlimi (2002-2020), click here.