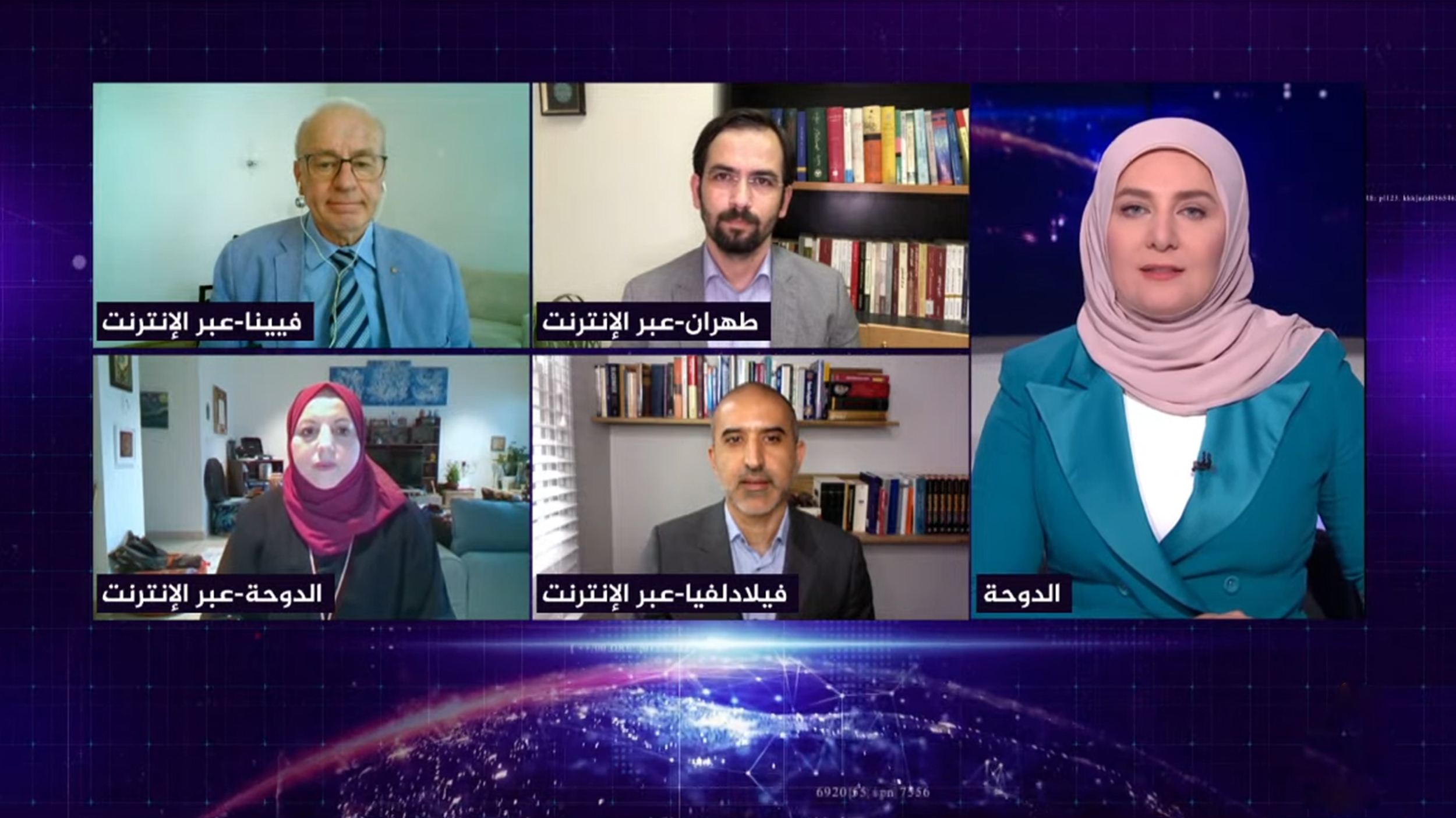 Al Jazeera Centre for Studies and Al Jazeera Mubasher hosted webinar to discuss the challenges facing Iranian President-elect Ebrahim Raisi and the priorities he will take into account in the coming period, concluding that the economy is his greatest challenge and priority and that he and his team will do their best to remedy the deficiencies and weaknesses that affect it, especially those resulting from US sanctions.
Moreover, the webinar indicated that although the President-elect is more right-wing politically, economically, he is more left-wing, meaning that he will focus on supporting the destitute, poor and middle classes.
Another one of his priorities, according to the discussion, is to gain as much political consensus on him as possible and make political accommodations to do so.
Regarding Raisi's ability to change Iranian foreign policy, some of the speakers maintained that there is in fact an opportunity to do so due to his good relations with various active and influential parties in the decision-making of Iranian foreign policy and their support for him, which was not the case for his predecessor, Hassan Rouhani, who faced difficulties in this aspect. In this context, the discussion also suggested that Raisi's priorities may be more regional than international – that he would focus more on his country's political and economic relations in the region and use them to influence international positions. Speakers even hinted that there may be an improvement in Iranian-Saudi relations in the upcoming period as a result of the current negotiations between the two countries. Thus, there may be progress in the Yemeni crisis portfolio.
However, regarding the greatest challenge facing Raisi, i.e. the nuclear programme and Israel's role in this matter, the discussion suggested that Iranian-Israeli relations will witness further escalation and tension unless there is a breakthrough. In this context, the speakers asserted that Iran considers the normalisation of relations between some Gulf countries and Israel – and Israel's approaching its direct vicinity – a dangerous matter that should not be disregarded; and that Iran regards strategic issues more important than economic and commercial issues, highlighting the strength of economic and commercial relations between Iran and the United Arab Emirates, one of the normalising countries.
The discussion was concluded with remarks that Iranian-US relations could prove to be more stable under Biden and Raisi than they were under Trump and Rouhani.
Hosted on Sunday, 11 July 2021, the webinar was aired on Al Jazeera Mubasher and live-streamed on Al Jazeera Centre for Studies' digital platforms. Its panelists were: Hassan Ahmadian, Iranian researcher and professor of Middle East studies; Fatima Alsmadi, Senior Researcher at Al Jazeera Centre for Studies; Heinz Gärtner, lecturer of political science at the Universities of Vienna and Krems; and John Ghazvinian, author, historian and former journalist, specialising in the history of US-Iran relations; with Al Jazeera Mubasher presenter Waad Zakaria as moderator.