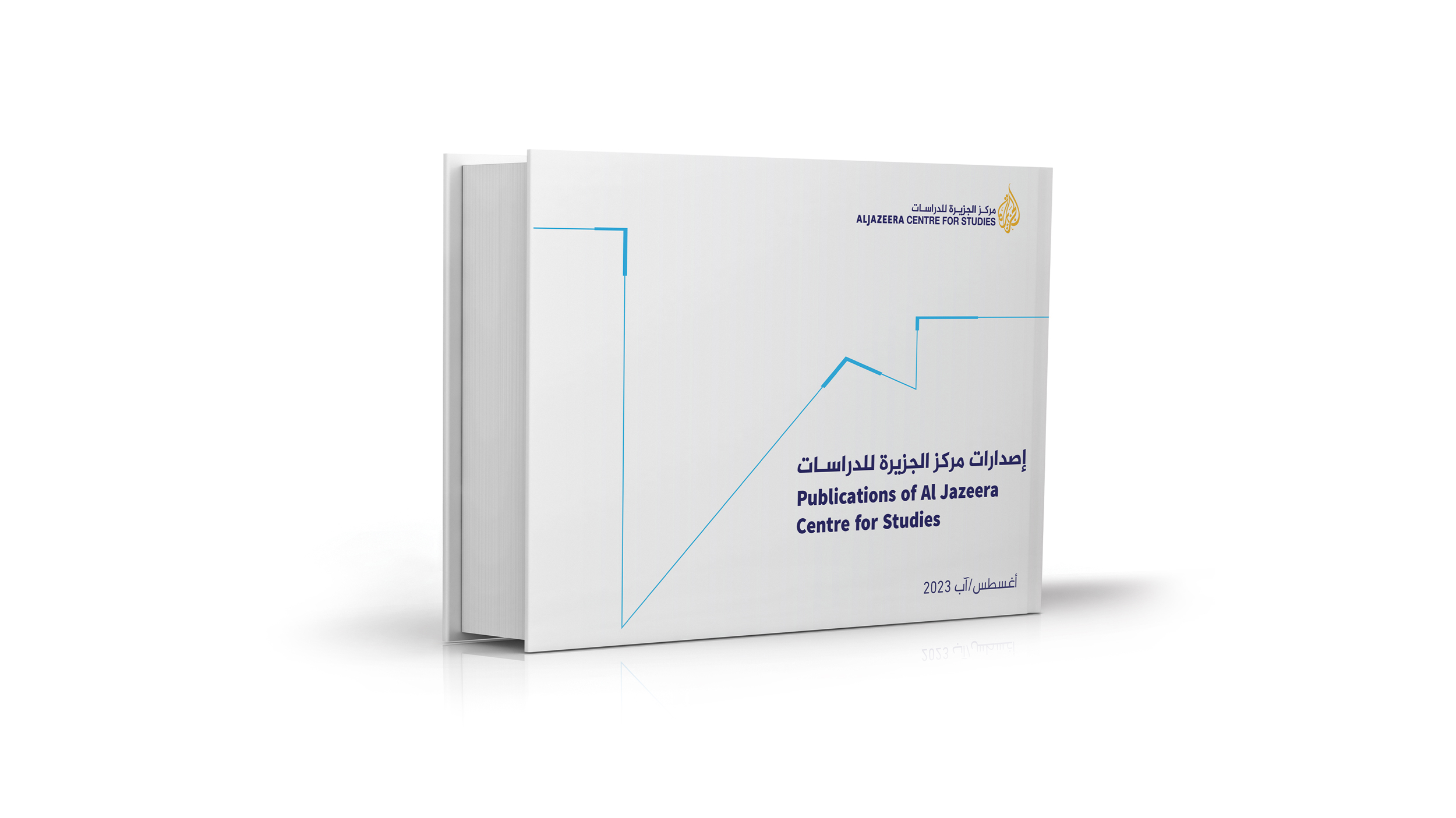 On Sunday, 6 August 2023, Al Jazeera Centre for Studies released an updated version of its publications booklet. The updated booklet includes 32 new titles of not only books but also journals and strategic reports, bringing the total number of publications to 142.
In addition to book synopses, the booklet contains the descriptions of two refereed journals published by the centre.
The first of these is Lubab lal Dirasat al-Istratijiya (Arabic: Lubab for Strategic Studies), a quarterly peer-reviewed research journal concerned with strategic and media issues that affect the Arab region and the world. The journal, whose inaugural issue was released in November 2018, aims to enhance the scientific and academic presence of the centre, benefit Arab researchers, and serve as a qualitative addition to rigorous studies and research. It also seeks to enrich the Arabic library with a scientific heritage that confirms the academic elite's ability to accurately analyse facts on the ground and propose practical solutions to the problems and challenges facing the region.
The second is Al Jazeera li Dirasat al-Itisal wa al-I'lam (Arabic: Al Jazeera for Communications and Media Studies), a semi-annual peer-reviewed journal that explores and investigates media phenomena, analyses communication issues, and examines their interaction with the variables of the media environment and their social, political, economic and cultural surroundings. This journal focuses on theoretical, applied, comparative and prospective studies by adopting an interdisciplinary approach. It serves as an open cognitive and scientific platform for researchers and academics, contributing to the enrichment of media and communication intellectual production theoretically, methodologically and practically, particularly given the challenges facing this field in the Arab world, the lack of creativity in academic institutions' programmes, and the scarcity of developmental and future-oriented research.
In addition, the booklet contains a summary of At-Taqrir al-Istratiji as-Sanawi (Arabic: The Annual Strategic Report), which was introduced in January 2023. The report provides a focused analysis of the most prominent events of the past year on both the international and regional levels, as well as the key implications of these events for domestic conditions in Arab countries. It also forecasts the general trends of the events of the new year, weighs the possibilities, and presents scenarios based on available data. By monitoring current events and anticipating their potential developments, the writers of the report interact with a range of crises that pose a serious threat to security and stability in the world.
Click here to view the booklet.