Although Pakistan may soon witness a certain level of economic stability due to ongoing efforts, the medium- and long-term economic outlook remains largely unchanged. The persistent absence of substantial economic reforms, notably the failure to address undertaxed sectors like retail trade and real estate, continues to present formidable challenges.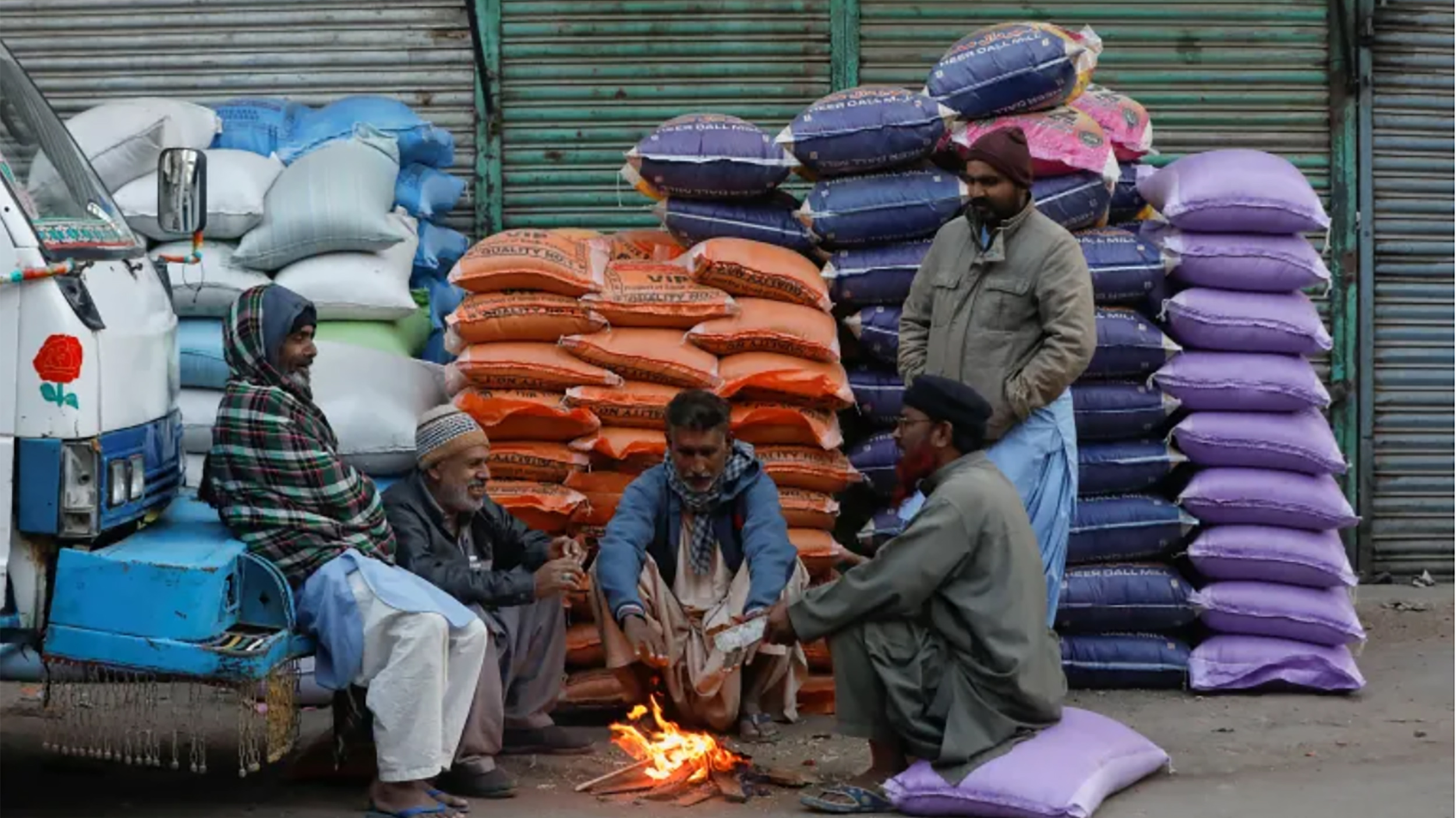 The intricate dance of political agitation and economic turbulence has been a defining feature of Pakistan's landscape for the past three decades. This dynamic interplay between the realms of politics and economics has not only steered the nation's course but also illuminated the multifaceted challenges that have marked Pakistan's enduring quest for stability and prosperity. During former president Imran Khan's tenure, the government grappled with the formidable task of enacting pivotal reforms. A case in point was its initial agreement to slash subsidies as part of a $6 billion bailout programme. However, Khan deviated from this path by opting to reduce fuel prices and instituting a freeze, a decision that bore profound economic consequences, particularly amid the backdrop of soaring Brent oil prices, which ranged from $100 to $120 per barrel. These policy choices, entangled with the tumultuous terrain of domestic politics, ultimately culminated in Khan's ouster through a vote of no confidence in April 2022.
To regain the confidence of the International Monetary Fund (IMF), the government of Shehbaz Sharif swiftly raised fuel prices, nearly doubling them within a week. This abrupt escalation triggered a ripple effect of inflation across various sectors, encompassing the cost of electricity, food and other essential commodities. Consequently, public protests erupted against the new government, with Khan galvanising the populace to rally against what he deemed "anti-people" policies detrimental to the nation's economy. It is crucial to note that regardless of the economic rationale behind such decisions, there are inevitably political costs associated with price hikes. Amid this period of political turmoil, Miftah Ismail resigned in September 2022, becoming the fifth finance minister to do so in less than four years. Subsequently, Finance Minister Ishaq Dar encountered challenges in securing a timely agreement with the IMF for a pivotal review of Pakistan's economic status. This review held the key to unlocking the next tranche of aid, valued at approximately $1 billion. The IMF's insistence on assurances from Dar regarding Pakistan's commitment to involving countries like China in its financial bailout did not culminate in the anticipated agreement.
In the contemporary context, the IMF's conditionalities, often entailing increases in energy costs, carry substantial political implications, particularly concerning voter sentiment. These economically grounded decisions intersect with the intricate landscape of politics, as the government must deftly navigate the complex terrain of public perception and sentiment. Efforts to introduce fuel subsidies as a means of assisting the less fortunate have encountered implementation complications, potentially exacerbating Pakistan's fiscal and energy deficits. Additionally, import taxes have yielded adverse consequences, leading to the closure of key industries reliant on imported inputs. In essence, these import taxes have effectively transformed into de facto taxes on exports, further underscoring the profound connection between economic policies and their political repercussions.
An economy on the edge
2023 unfolded as a tumultuous period for Pakistan's economy, marred by a series of crises and challenges that cast a long shadow over the nation's financial well-being. The onslaught began with the lingering aftermath of the COVID-19 pandemic, which dealt a severe blow to an already fragile economy, pushing it into a recession for the second time in Pakistan's history. As summer descended upon the nation, its economy found itself perched precariously on a precipice of uncertainty, as deeply rooted structural vulnerabilities collided with the persistent aftershocks of the pandemic and the relentless ascent of inflation. Simultaneously, Pakistan grappled with escalating domestic polarisation, exacerbating the complexity of the situation.
The critical juncture presented by the crisis was an opportunity for the government to initiate much-needed reforms; but alas, it was squandered. Pakistan's economic limitations were side-lined, allowing these structural vulnerabilities to persist. When global commodity prices subsequently surged, Pakistan's economy plummeted once again, caught in the whirlwind of its own shortcomings. While global shocks undoubtedly exacerbated the nation's problems, the fundamental issue lay in Pakistan's kleptocratic economic system, left largely untouched for over three decades, setting the stage for the perfect storm that engulfed the country.
Over the past five years, Pakistan's economic landscape had withered significantly. Its GDP per capita has stagnated at around $1600, (1) unemployment has surged from roughly 4% in 2018 to nearly 8% (2) in 2023, and inflation has soared to a 50-year high. These dire circumstances have culminated in a steep decline in the country's foreign exchange reserves, posing a formidable challenge. The Pakistani populace has been burdened by unprecedented electricity bills at a time when unemployment is rampant, and inflation has reached unparalleled levels, pushing the nation ever closer to a tipping point that could plunge it into chaos. Moreover, the economic conditions in Pakistan have led nearly half a million individuals to explore employment prospects abroad within the initial seven months of 2023, underscoring a substantial emigration of both skilled and unskilled labourers. According to recent figures provided by the Bureau of Emigration & Overseas Employment, more than 450000 (3) Pakistanis ventured overseas in pursuit of improved job prospects during the same period.
In the first half of 2023, Pakistan teetered on the brink of a catastrophic economic default. A loan programme with the International Monetary Fund (IMF) initiated in 2019 had veered off course due to Islamabad's perceived lack of commitment to necessary reforms, leading to the suspension of loan disbursements. Consequently, Pakistan's foreign exchange reserves dwindled significantly, at one point covering only approximately two weeks' worth of imports due to concurrent debt repayment pressures. (4) In a bid to avoid default, the government imposed stringent import restrictions, inadvertently triggering a severe economic contraction in import-dependent industries, a shortage of essential commodities and a surge in inflation.
Yet, by late June, the Sharif government had managed something of a turn-around. The IMF announced a new nine-month programme with a $3 billion Stand By Arrangement (SBA) as an emergency stop-gap measure. (5) Economic support also came from Pakistan's Middle East partners and China. Although the risk of default has since receded, significant economic challenges remain for Pakistan, including forthcoming negotiations with the IMF and seeking additional aid from foreign backers, particularly Saudi Arabia and the United Arab Emirates.
Moreover, China played a pivotal role in preventing Pakistan's default in the months leading up to the SBA. Between January and June 2023, Pakistan faced the repayment of $3.5 billion in maturing commercial loans to Beijing, as well as the return of $5 billion in loaned foreign exchange reserves, including $3 billion to China. (6) China rolled over and refinanced almost $7 billion, easing Pakistan's critical debt obligations.
In compliance with the IMF agreement, the relentless escalation of electricity and fuel prices continues. Electricity prices in Pakistan have increased over 90 percent in the last four years. Additionally, the country is still grappling with low economic growth, hovering at -0.5%, coupled with a staggering inflation rate of 27.4%. (7) An imposing 22% interest rate, introduced to curb inflation, is disrupting the business environment without achieving its intended goal. (8) The Pakistani rupee has experienced a significant decline of approximately 25% (9) in its value this year, making it the poorest-performing currency in Asia. Furthermore, Islamabad is plagued by inadequate foreign exchange reserves, with the State Bank of Pakistan holding a mere $8.2 billion, while over $25 billion are needed to manage impending debt obligations, highlighting the pressing need for external assistance.
Moreover, Pakistan is likely to require another IMF programme in the early part of 2024. However, the success of such a programme remained contingent upon the ability of a caretaker government to implement the necessary reform measures, both economic and political. The timing of Pakistan's elections, originally slated for no later than November 2023, has become shrouded in uncertainty due to a delayed decision by the former government and the Election Commission regarding the redrawing of electoral boundaries following a recent census. (10) With an interim government in place, lacking the legal mandate to negotiate a new deal with the IMF, Pakistan faces the prospect of a prolonged standoff. Should elections fail to materialise by February or March 2024, negotiations for a new IMF programme might hit a dead-end, reviving the spectre of a default-like situation.
The Gulf lifeline
Amid a critical juncture, Pakistan sought refuge in its enduring alliances with Gulf nations, most notably Saudi Arabia and the United Arab Emirates, who came forward to extend their support in stabilising the nation's faltering economy. Prime Minister Sharif and Army Chief General Asim Munir engaged in high-level dialogues with Saudi Crown Prince Mohammad bin Salman and UAE president Mohammad bin Zayed, seeking vital financial aid. Consequently, Saudi Arabia pledged a substantial $2 billion, while the UAE committed an additional $1 billion, contingent upon the successful revival of Pakistan's IMF programme. (11) These pledges materialised when Pakistan inked the IMF deal in July, marking a pivotal moment in rescuing the nation's economy from the precipice of collapse.
In pursuit of revitalising the economy and placing it on a sustainable trajectory, an ambitious 'Economic Revival Plan' was unveiled in June 2023. This long-term strategy seeks to harness the untapped potential of Pakistan's 240 million population and resource-rich land by welcoming foreign direct investments. Notably, Gulf and Middle Eastern states are integral to mobilising essential funds and ensuring the timely realisation of feasible projects. The program prioritises local development and expedites the implementation of pipeline projects. The Economic Revival Plan envisions Pakistan as a trillion-dollar economy by 2035, surpassing the scale of the $60 billion China-Pakistan Economic Corridor (CPEC). (12) It aims to attract $100 billion in foreign direct investment (FDI) over the next five years while transitioning the economy towards an export-oriented model. The initiative aims to create employment opportunities for approximately 75 million individuals, directly and indirectly, and increase export targets to $70 billion while gradually reducing imports. What sets this effort apart is the establishment of the Special Investment Facilitation Council (SIFC) as an enduring one-window operation, eliminating bottlenecks and bureaucratic hurdles, and signifying stability and commitment to the initiative's success. (13) This innovative endeavour united leaders from both the civil and military sectors, including the prime minister, army chief, provincial governors and federal ministers. The primary aim was to establish a centralised platform simplifying interactions with investors, promoting cooperation among government entities, and expediting project development processes. The SIFC adopted a comprehensive approach involving all government branches and stakeholders to streamline bureaucratic complexities in business operations. Its main goal was to attract local and international investments, unlocking Pakistan's potential across vital sectors such as defence manufacturing, agriculture, mining, information technology (IT) and energy. Notably, Saudi Arabia and the United Arab Emirates committed significant investments of $25 billion in Pakistan over the next two to five years. (14) Furthermore, in July 2023, Pakistan initiated the establishment of the Land Information and Management System - Centre of Excellence (LIMS-CoE). (15) This endeavour focused on enhancing modern agricultural practices on over 9 million hectares of currently untapped state-owned land. It is noteworthy that Saudi Arabia demonstrated its commitment by providing an initial funding injection of $500 million for this project. The Pakistan Army's Director General of Strategic Initiatives will oversee the operations of this specialised centre, which aims to collaborate with countries such as Saudi Arabia, the United Arab Emirates, Qatar, Bahrain and China on various agricultural initiatives geared towards bolstering Pakistan's export capacity.
In addition to these endeavours, Pakistan explored the possibility of divesting equity in the Reko Diq mines, home to one of the globe's largest reserves of gold and copper, to Saudi Arabia. This initiative underscored Pakistan's determination to harness its abundant mineral resources, which are estimated to be of astonishing value, totalling $6 trillion. (16) Strategically situated in the southwest region of Balochistan, the mines are on the verge of commencing production in December. August 2023 marked the convening of the Pakistan Minerals Summit, themed "Dust to Development: Investment Opportunities in Pakistan", in Islamabad. This collaborative event, organised in partnership with Canada's Barrick Gold Corporation and facilitated by Pakistan's Ministry of Petroleum, brought together global investors and industry experts. The summit's purpose was to explore the vast array of business prospects within Pakistan's mineral-rich landscape, with the aim of unlocking the latent potential of Pakistan's mineral sector, offering a myriad of investment opportunities.
Other strategic initiatives include the delegation of airport management to Qatar and the United Arab Emirates, (17) expediting the privatisation of the national airline and advancing comprehensive discussions on the Comprehensive Economic Partnership Act (CEPA), a free trade agreement with the United Arab Emirates. Additionally, in a significant development in June 2023, Pakistan finalised a substantial investment deal with AD Ports Group, a leading Emirati port operator. This agreement strengthened maritime industry ties between the two nations, focusing on enhancing trade and commerce. Under the 50-year concession agreement, the group took over the operation of the Karachi Gateway Terminal Limited (KGTL) at the Karachi Port Trust (KPT). (18)
The partnership also involved substantial investments in the terminal's infrastructure and superstructure, with a major portion allocated for 2026. This collaboration marked a significant milestone in bolstering port facilities and trade connectivity between Pakistan and the United Arab Emirates.
What is worth noting in all these initiatives is that the military, which had traditionally operated from the background, is now taking a proactive and visible role at the forefront, actively participating in and ensuring the security and successful execution of these projects. This is illustrated by the active involvement of the Chief of the Army Staff (COAS) in the upper echelons of the SIFC. This strategic move is designed to bolster investor confidence and underscore the commitment to providing a secure business environment. During the fourth apex committee meeting of the SIFC in September, the COAS reiterated the army's wholehearted support for the caretaker government, emphasising the pivotal role of security in facilitating economic growth and attracting foreign investments.
Precarious pathways
The immediate horizon may witness a certain level of economic stability in Pakistan due to ongoing efforts. However, the medium- and long-term economic outlook remains largely unchanged. The persistent absence of substantial economic reforms, notably the failure to address undertaxed sectors like retail trade and real estate, continues to present formidable challenges. These persistent issues underscore the recurring economic crises plaguing Pakistan, prompting contemplation of whether the nation's sheer size renders it "too big to fail". This perception has permeated the upper echelons of Pakistani society, influencing decisions that recurrently compel the nation to seek assistance from international organisations and benevolent countries. Until these elites fully grasp the unsustainability of the current status quo, Pakistan's persistent crisis, which has been characterised by decades of stagnation, will endure.
References
Shahbaz Rana, "0.3% economic growth rate debunked", The Express Tribune, 26 May 2023, https://tinyurl.com/36f2szcf (accessed 26 September 2023).
"Pakistan's unemployment rate to hover around 8% in FY24", The Nation, 25 July 2023, https://tinyurl.com/3yz2xehj (accessed 26 September 2023).
Sana Jamal, "Over 450,000 Pakistanis leave country in search of better jobs abroad in seven months this year", Gulf News, https://tinyurl.com/5n94ck2n (accessed 26 September 2023).
Soumya Bhowmick, "Unraveling Pakistan's economic crisis", Asia Times, 22 June 2023, https://tinyurl.com/42tv9azt (accessed 26 September 2023).
"IMF Reaches Staff-level Agreement with Pakistan on a US$3 billion Stand-By Arrangement", International Monetary Fund, 29 June 2023, https://tinyurl.com/ycytykre (accessed 26 September 2023).
Khurshid Ahmed, "Moody's warns Pakistan could default without IMF bailout", Arab News Pakistan, 9 May 2023, https://tinyurl.com/4e472cvx (accessed 26 September 2023).
Zarar Khan, "Pakistani traders strike countrywide against high inflation and utility bills", AP News, 2 September 2023, https://tinyurl.com/yu9hbxnk (accessed 26 September 2023).
Urooj Imran, "'Unexpected' decision: Why did SBP maintain the interest rate?", PT Profit, 14 September 2023, https://tinyurl.com/4ssy64pf (accessed 26 September 2023).
Ahtasam Ahmed, "The Road To 300: The Pakistan Rupee's Dramatic Fall", The Friday Times, 23 August 2023, https://tinyurl.com/4mbymtzt (accessed 26 September 2023).
"Pakistan's general election may be delayed by new census", Al Jazeera, 5 August 2023, https://tinyurl.com/bdfenv2h (accessed 26 September 2023).
Mubarak Zeb Khan, "After Saudi inflow, UAE deposits $1bn with SBP", Dawn, 13 July 2023, https://tinyurl.com/mv45326x (accessed 26 September 2023).
"ECO REVIVAL PLAN – SIFC MEETING", Office of the Prime Minister of the Islamic Republic of Pakistan, 20 June 2023, https://tinyurl.com/56bfemmu (accessed 26 September 2023).
"Vision, Mission and Mandate", Special Investment Facilitation Council, https://tinyurl.com/54d69yst (accessed 26 September).
Mehreen Zahra-Malik, "Saudi Arabia, UAE to invest $25 billion each in Pakistan in 2-5 years — PM", Arab News, 5 September 2023, https://tinyurl.com/2eune7f5 (accessed 26 September 2023).
"PM launches system to revolutionise agriculture", The News International, 8 July 2023, https://tinyurl.com/57864fev (accessed 26 September 2023).
Saima Shabbir, "'From dust to development': Saudi delegation aims to tap Pakistan's $6 trillion worth of natural deposits", Arab News, 2 August 2023, https://tinyurl.com/6h2n4zze (accessed 26 September 2023).
Kashif Imran, "Pakistan plans to outsource operations of three major airports to UAE, Qatar", Arab News Pakistan, 7 Janaury 2023, https://tinyurl.com/32vacyry (accessed 26 September 2023).
Shahbaz Rana, "Two more Karachi port terminals to be signed off to UAE", The Express Tribune, 25 July 2023, https://tinyurl.com/3ze4sf6s (accessed 26 September 2023).