It was a night to remember for Al Jazeera Media Network at the New York Film Festival. Al Jazeera won 27 medals including two prestigious awards for the documentary film The Caliph.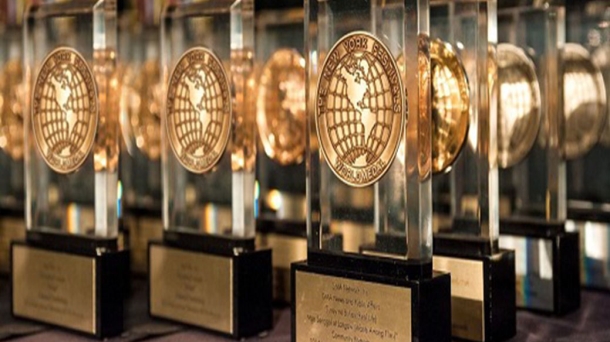 The Caliph, is a three part documentary produced by Al Jazeera English (AJE). The film won a Gold World Medal and a Silver World Medal at the New York Best Television- Documentary/Information Program Competition Festival for 2017. The winners were announced on 25 April 2017 in New York, United States (US). 
Al Jazeera Centre for Studies (AJCS) is proud to have been part of the film. It took hours of intense involvement to ensure that the content matched the actual historical events depicted by the film. Dr. Salah Elzein, the Director of AJCS which contributed the research and content verification of the film was ecstatic on hearing the news. "It is our role to compliment the work of other departments of our network, we remain committed to ensure a comprehensive coverage and accuracy in all our work" said Elzein.
The film was produced by Hussein El Razzaz for AJE. El Razzaz provided a historic and analytical narration that combined religion and politics. The New York Film Festival is one of the highlights in the field of film and documentary production. This year films from more than 50 countries participated in the competition.
Abut Al Jazeera Centre for Studies
Al Jazeera Centre for Studies (AJCS) was established in 2006. It conducts in-depth analysis of current affairs at both regional and global levels. Its research agenda focuses primarily on geo-politics and strategic developments in the Arab world and surrounding regions. It also endeavours to conduct research and build relevant, insightful, and in-depth knowledge for the entire organisation AJCS is part of Al Jazeera Media Network. 
About New York Film Festival
The New York Film festival sets indicators for the direction of TV film and cinema production movements and reflects the prevailing international trends in this industry. It also encourages youth talents in the field of animation, drama and documentary films production, in addition to historical, sports and serialized films.