Swedish ambassadors based in Qatar, Turkey, Kingdom of Saudi Arabia and Iran, visited Al Jazeera Centre for Studies (AJCS) on Wednesday May 10, 2017.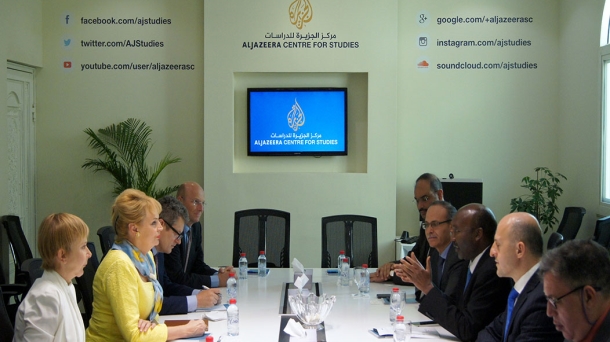 The visit was part of a tour by the ambassadors to a number of countries in the Middle East.  The tour included visits to a number of universities and research institutions in the region.
The delegation met with researchers and the director of AJCS Dr. Salah Alzein.  "The meeting was important, it provided opportunities to have an open discussion on several current issues including the political stalemate in Iraq and Syria" said Elzein.  The meeting also took an opportunity to discuss the upcoming Iranian elections.