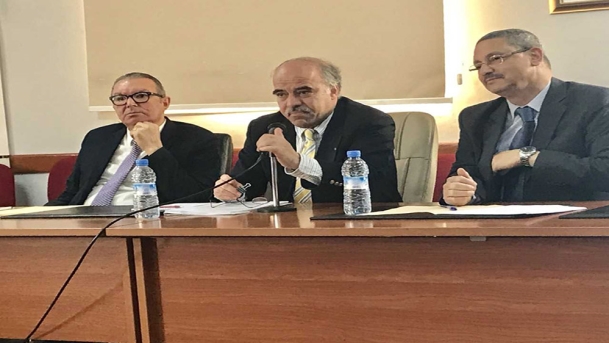 The twenty-six-month presidency of Donald Trumps has taken the US policy – domestic and foreign – to uncharted territories. His decision to move the US embassy from Tel Aviv to Jerusalem and to recognize Jerusalem as the capital of Israel has raised questions about the US role in the Middle East after several US presidents maintained the need for acting as the main broker of the peace process between the Palestinians and Israelis. Trump's recent decision to recognize Israeli sovereignty over the Golan Heights on March 25 has triggered a new controversy; and can be understood as an early political investment in the votes of the right-wing and evangelical base for his 2020 presidential bid. His decision to withdraw from the Nuclear Deal with Iran May 8 has led to a standoff vis-à-vis Iran and the European Union. The Arab-American relations have been on a roller coaster with Trump's controversial decisions. The question remains whether President Trump has been understood from an inside-out perspective, or rather criticized for his 'unusual' or 'hyper' approach to politics as a businessman-turned-president at the White House.
Dr. Mohammed Cherkaoui, senior fellow at Aljazeera Center for Studies, has delivered a series of public lectures on "Trumpism as a Political Philosophy and its Impact on Contemporary International Relations" at seven universities in Morocco: Mohamed V University, Souissi (March 13), Hassan II University, Casablanca (March 14), Mohamed V University, Agdal (March 15), Abdelmalek Essaâdi University, Tangier (March 22), Hassan I University, Oujda (March 23), Mohamed Ben Abdellah University, Fez (March 25) and Chouaib Dokali University, Aljadida (March 27). While introducing the speaker and topic, Dr. Fouad Benmekhlouf, professor of Law at Mohamed V University and head of the Cooperation Department at Hassan II Foundation, considered these public lectures as a bridge of knowledge and positive engagement between distinguished scholars and intellectuals from abroad and researchers and university students inside Morocco to help establish better understanding of the American political system.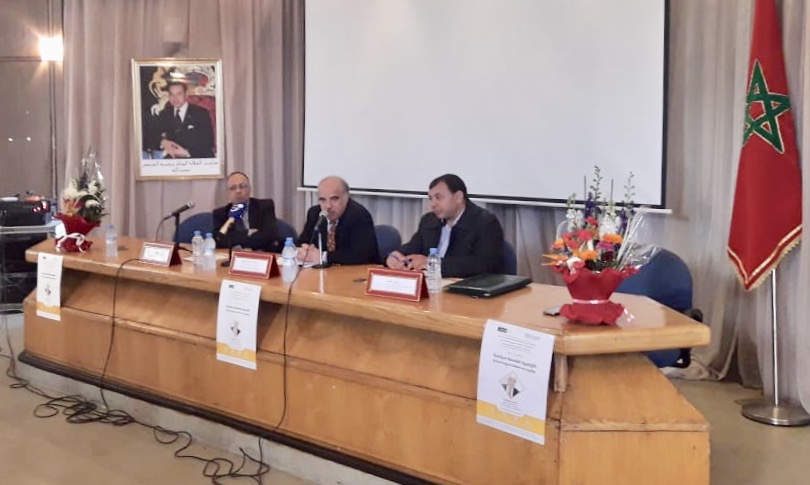 [Al Jazeera]
Cherkaoui divided his lecture into four main sections: first, six theoretical pillars of Trumpism including 1) nihilism and anti-elitism; 2) populism as a point of entry into main America; 3) political isolationism and economic protectionism as a safety net for 'the forgotten men'; 4) nativism and the construct of the new 'other', 5) manipulation of nationalism under the pretext of patriotism; and 6) misdeeds of the Republican party and its disarticulation with mainstream America's middle class. The second section addressed the strategies of Trump's constructs and communication strategies in promoting his policies and re-framing his unpopular decisions such as impressionism, fake news, and attacks against the media. The third section aimed at analyzing the impact of Trumpism on the decline of American Exceptionalism. Cherkaoui devoted the fourth and last section of his lectures to assessing the effects of Trumpism on America's relations with the Gulf, Middle East, and North Africa. 
Cherkaoui also delivered two separate lectures on "Dialectics of University, Democracy and Development" at the 21st conference of the Student Renewal Organization held at Chouaib Dokali University in Aljadida, and how to measure "the Outcome of the Islamist parties in Arab governments in the post-'Arab Spring' era" at the Moroccan Centre for Contemporary Studies and Research in Rabat (March 29).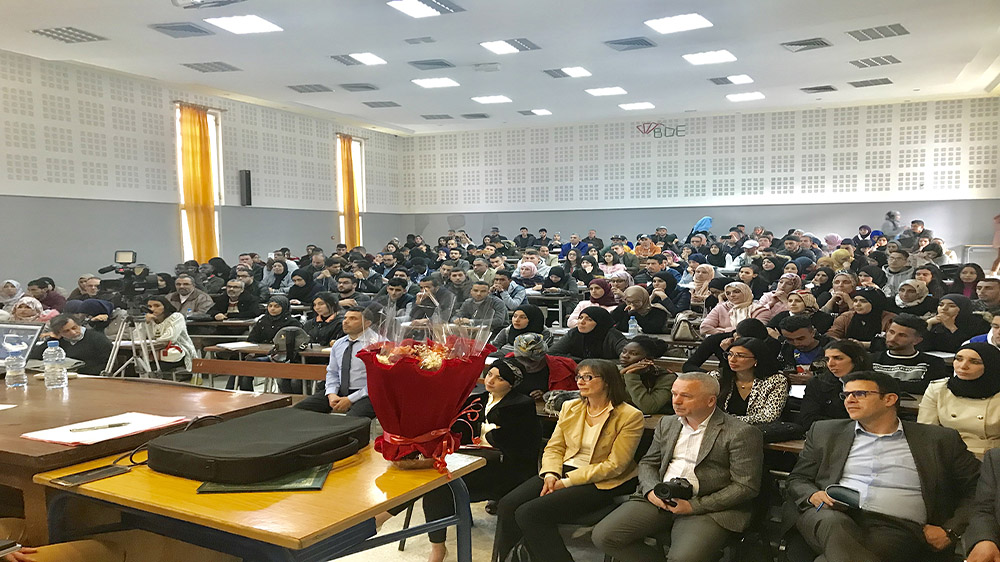 [Al Jazeera]