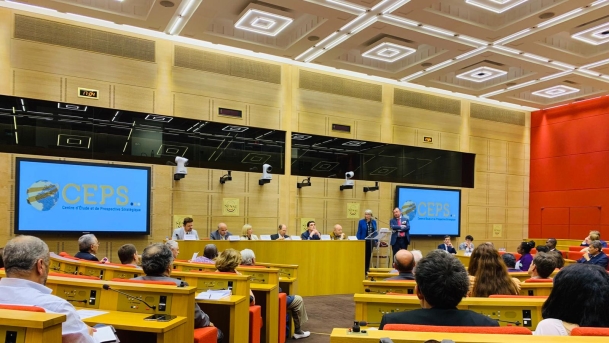 A group of legislators of the French Senate and the European Parliament, government officials, analysts from several thinks tanks gathered inside Le Palais du Luxembourg in Paris to discuss the theme "La situation dans le Golfe Persique: Un Espace en Crise Perpétuelle? (The situation in the Persian Gulf: A Space in perpetual Crisis?)
In her opening remarks, French Senator and member of the group Groupe "d'Amitié France-Pays du Golfe" Joelle Garriaud-Maylam wondered whether the categorization of "Persian Gulf" was accurate considering the Arab dimension in political, strategic and cultural perspectives. She also commented on how France in particular and Europe in general would shape an impartial and constructive foreign policy towards the different components of the Gulf.
The first panel focused on several interrelated issues: The situation in the Persian Gulf: Should we now consider that it is part of a crisis context with consequences too strong, not only for the states of this geographical area, but for their partners? In such a context, what role and with what consequences for external states? Is Peace now a proscribed exercise? It included six experts: Patricia Lalonde, member of the European Parliament; David Rigoulet-Roze, Associate Researcher at l'Institut Prospective et Securite en Europe; Mohammed Cherkaoui, Senior Fellow at Aljazeera Centre for Studies; Louis Blin, in charge of the Arab/Muslim Mission, Center of Analysis, Forecasting and Strategy, Ministry of Europe and Foreign Affairs; Alexey Maleshenko, senior fellow of the Dialogue of Civilizations Research Institute, and Sébastien Boussois, Researcher at L'Universite Libre de Bruxelles.
The second panel focused on the economic challenges of the current crises, and whether the Gulf region would be able to sail through an internal crisis in a turbulent economic and financial context. It also debated the possible ramifications of those crises on local populations. It was moderated by Emmanuel Dupuy, Président of L'Institut Prospectuve and Securite en Europe and included Ardavan Amir-Aslani, of the law firm Cabinet Cohen Amir-Aslani, Frank Melloul, President Director General of i24NEWS, Emmanuel Montanie , Director general of France's foreign trade advisors (CCEF). The concluding remarks were delivered by Jean-Marie Bockel, Senator and President of Groupe d'amitié Pays du Golfe at the French Senate.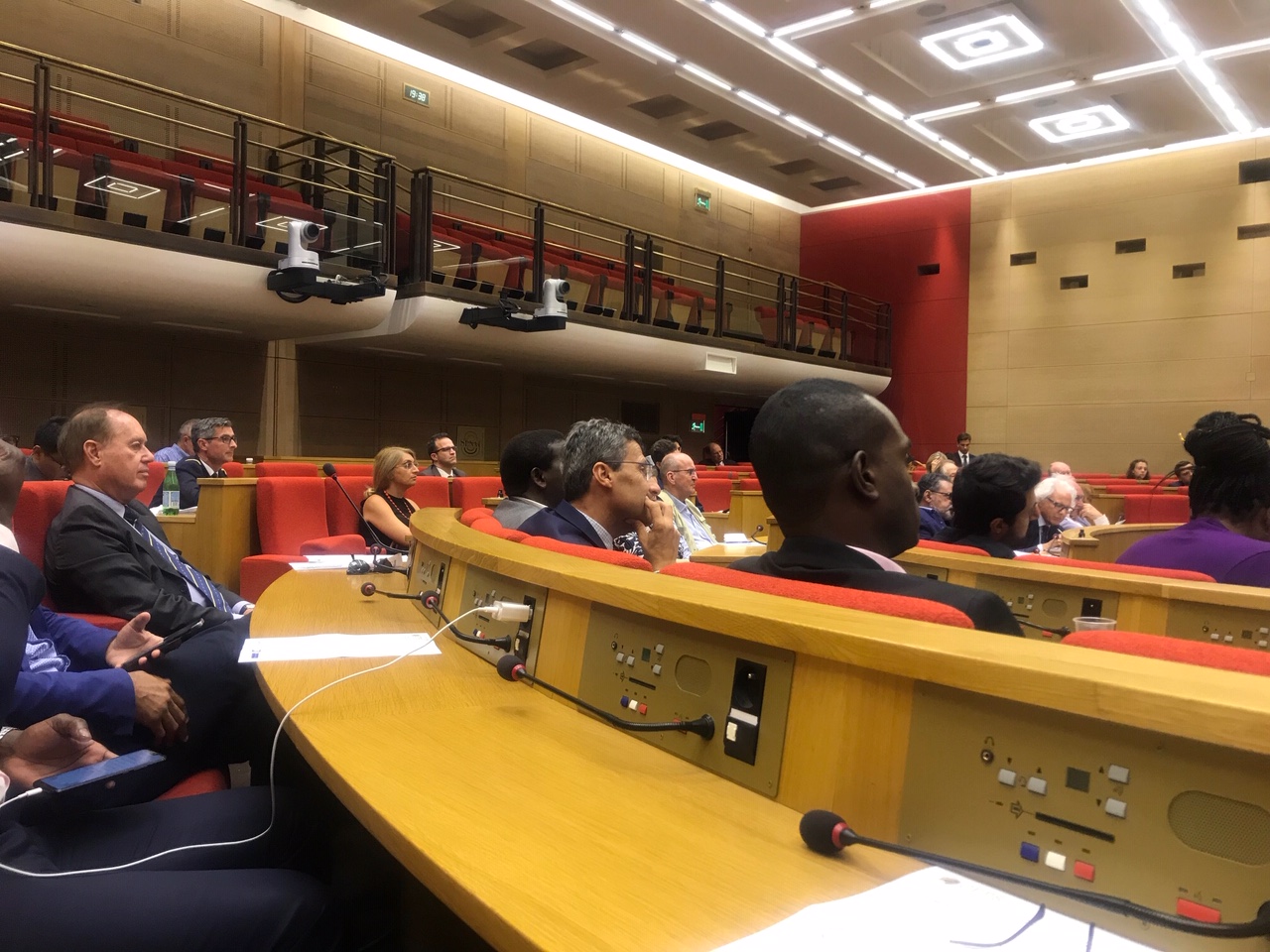 [Al Jazeera]
Dr. Cherkaoui commented on Senator Maylam's remark and explained how the complexity of more than one current crisis has politically fragmented the region into three Gulfs: one is shaped by Iran's geo-strategic ambitions and its showdown with the Trump White House. A second Gulf comprises three states that have developed some realist impulses of power and interference in other nations' domestic affairs such as Yemen and Sudan. A third Gulf has emerged in June 2017 and the subsequent political stagnation of the Gulf Cooperation Council (GCC).
This geo-political split of the region has deepened by what Cherkaoui termed as "inter-Gulf and intra-Gulf crises". He highlighted the tension between Trump and the Iranian leadership as a soft escalation between two parallels: discourse of war and threats of targeting strategic sites inside Iran while calling for direct negotiations, which may marginalize the European interests with Iran. He also commented on the new paradox which implies a stalemate of the crisis between Qatar and the Quartet (Saudi Arabia, UAE, Bahrain, and Egypt) while the Kuwaiti mediation remains idle.
[Al Jazeera]