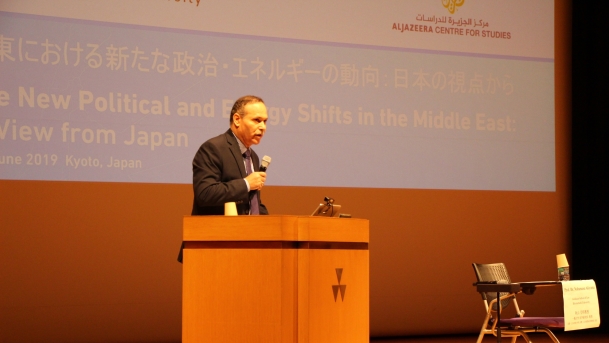 which gathered a number of Arab and Japanese researchers, focused on current political development, such as the long-awaited "Deal of the Century",  and the recent shifts in energy, both oil and natural gas.
The participants examined the impact of the "Deal" on the region in the context of the dilemma of the Palestinian cause and the future of the two-state solution. They also addressed the emerging new crisis relations between the United States and Iran after Washington's withdrawal from the Nuclear Deal fourteen months ago; and the ramifications of this tension on energy security, while the Gulf countries provide most of Japan's energy needs.  Another theme of the seminar was China's and Japan's relations with the Middle East and Africa. The seminar panelists proposed a comparative vision of the two countries' policies towards the two regions, in terms of the economy, investments, and diplomatic relations.
As a second wave of the 2011 Arab Uprisings, recent protests in Sudan and Algeria were also debated in the seminar, notably the rise and demands of popular movements, military-civilian relations, and the contested political legitimacy. The case of Libya as divided by two power centers in Tripoli and Tubrouk, was also discussed as case of armed escalation and complexity induced by foreign intervention.  The final panel was devoted to ongoing dynamics in the Middle East in light of the US foreign policy, the trajectory of Arab uprisings in the medium and long terms.