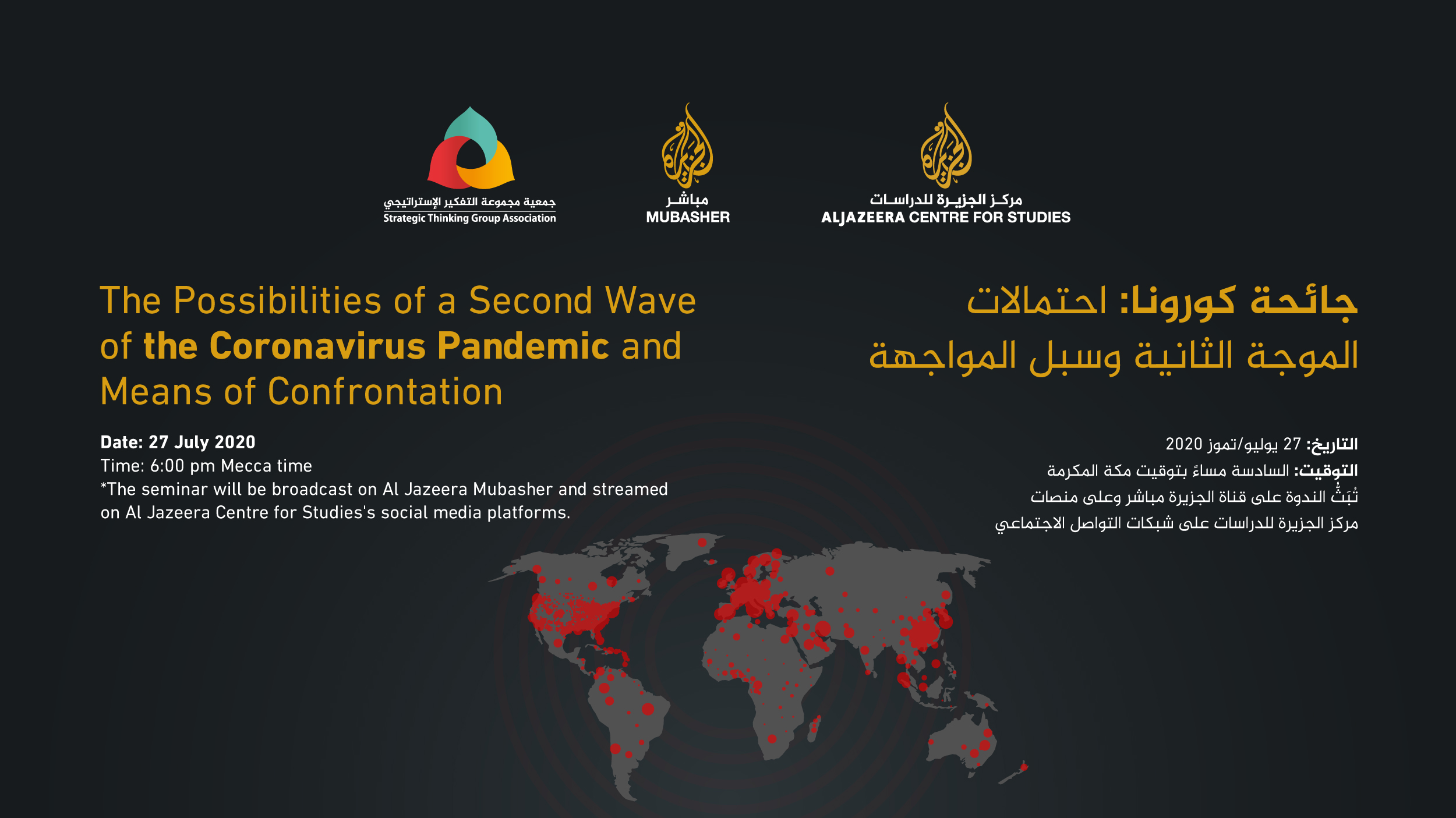 Al Jazeera Centre for Studies and the Strategic Thinking Group in Turkey are organising a seminar in collaboration with Al Jazeera Mubasher on 27 July 2020 at 6:00 pm Mecca time, entitled "The Possibilities of a Second Wave of the Coronavirus Pandemic and Means of Confrontation," with the participation of a group of researchers, academics and experts.
The seminar comes in light of fears around the world of a second wave of the coronavirus pandemic after it spread to about 15 million people and killed half a million so far.
It will discuss a number of issues like the role of the state and society, the relationship between the market and health, economic performance, and new ways of working and production.
In addition, the seminar will explore the debate regarding the necessity of reconsidering the notion, tools and mechanisms of globalisation in a world that is heading towards more self-sufficiency, the closing of borders, more control over the movement of people, and less global solidarity.
In this context, the seminar will answer questions such as: how will different states and societies deal with the pandemic if it continues or returns for a second wave? How will the world and the political and economic situation of the Arab region look? How will active forces in the society interact if the pandemic develops and spreads all over the world once again?
The seminar will be broadcast live on Al Jazeera Mubasher and streamed on Al Jazeera Centre for Studies' social media platforms.