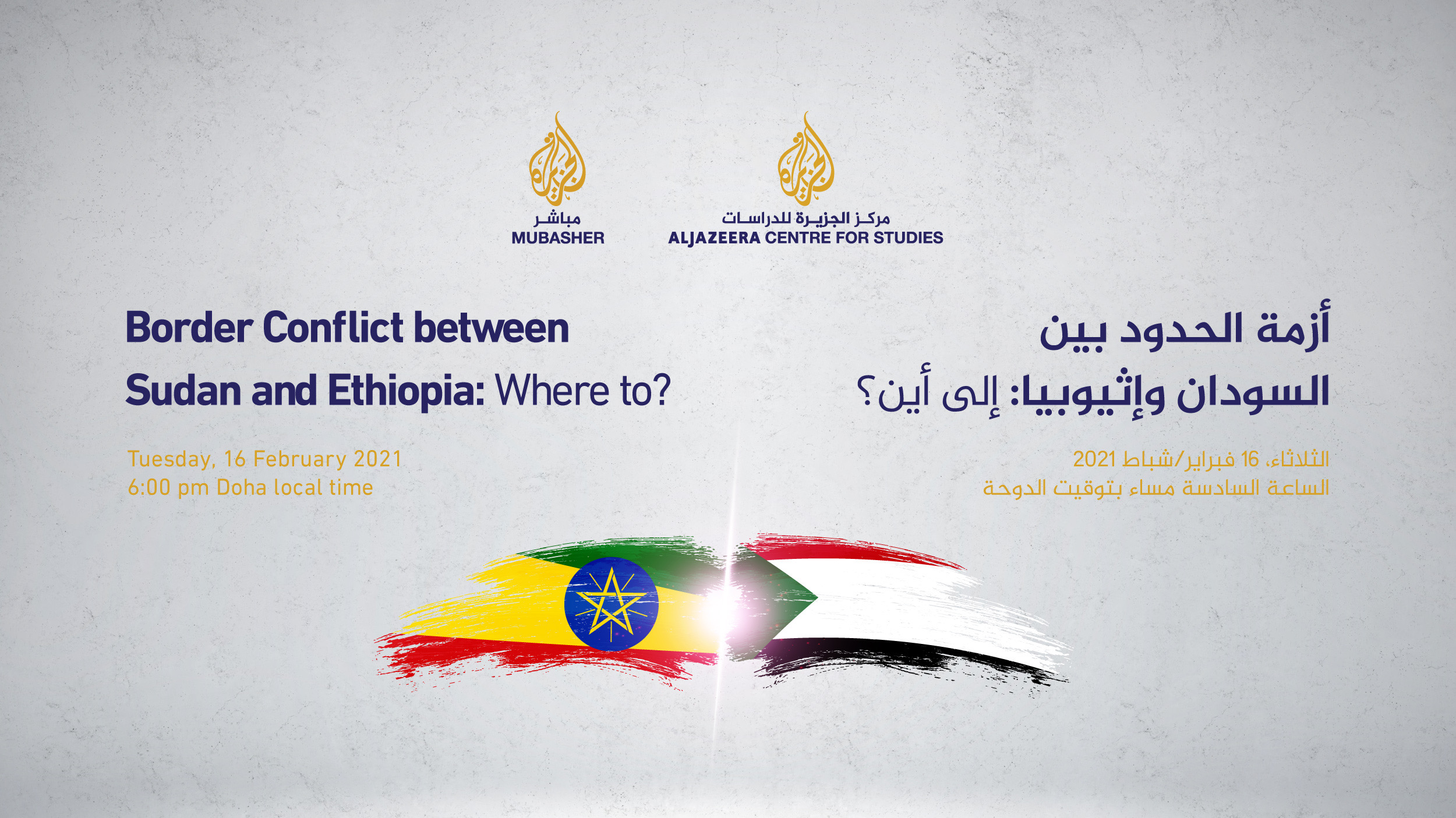 Al Jazeera Centre for Studies and Al Jazeera Mubasher are organising a webinar entitled, "Border Conflict between Sudan and Ethiopia: Where to?" set to take place on Tuesday, 16 February 2021, at 6:00 pm Mecca standard time.
The webinar will shed light on the background of the political and military tension between Sudan and Ethiopia, its relationship with the Renaissance Dam crisis and disputes between the downstream countries over the re-allocation of the Nile waters. It will also present the effects of that tension on the security and stability of this vital part of the African continent and the likelihood of the escalation or de-escalation of the crisis.
As per the webinar's concept note, the conflict between Ethiopia and Sudan over the border area of al-Fashqa is not their only conflict. In fact, since the 1950s, whenever they reach a solution regarding one issue, tension over another appears. However, according to the concept note, this time, the escalation between them constitutes a different turn due to its link to "geopolitical" dimensions in light of the intensification of competition between Ethiopia and the downstream countries over the re-allocation of the Nile waters and the Renaissance Dam. This has made the discussion of the trajectory and recent developments that took the crisis from negotiation to militarisation and complicated diplomatic solutions very important.
Participating in the webinar are researchers and specialists in African affairs: Taj el-Sir Abdullah Mohamed Omar, Noureddine Abda, Libaan Ahmed Shari and Ahmed Farid Mawlana. It will be broad cast on Al Jazeera Mubasher and live-streamed on AJCS's social media platforms:
Facbook - Twitter - Soundcloud - Youtube - Instagram - Telegram