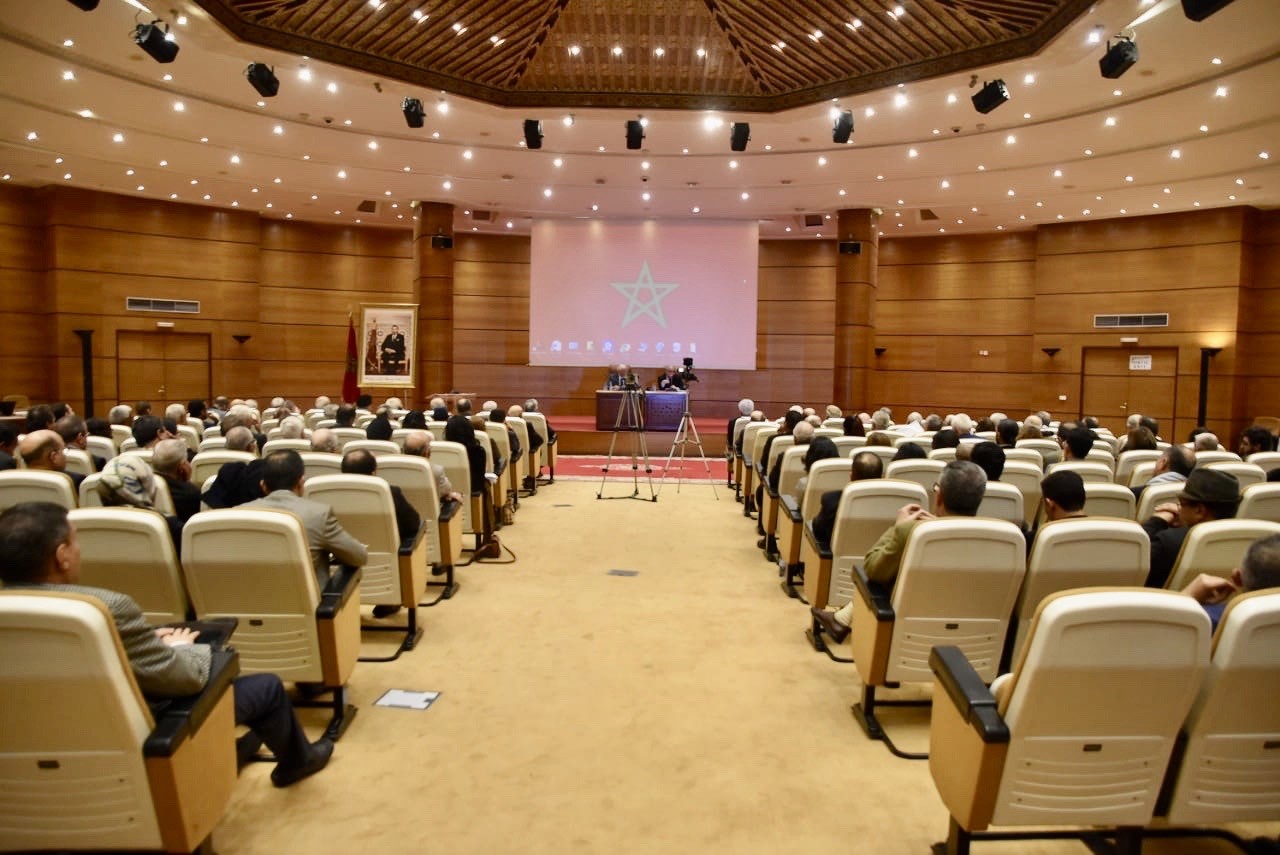 The Moroccan Diplomatic Club hosted a public lecture "The Fluctuations of the Balance of Power in the Middle East and the Maghreb in 2020 and beyond" delivered by AJCS senior fellow Mohammed Cherkaoui at Balafrej Hall at the Ministry of Foreign Affairs in Rabat Thursday February 28, 2020.
Dr. Cherkaoui addressed a number of several ironic strategic shifts, which have occurred in the past two months, including the assassination of the Iranian General Qassem Suleimani, and the announcement of the so-called "Deal of the Century" at the White House. He pointed out how US President Donald Trump has sought to combine two opposite discourses in his foreign policy: a discourse of 'war and threats' toward the Iranians, and a discourse of 'peace and compromise' vis-à-vis the Israelis and the Palestinians. Trump has also belittled the significance of the Gulf oil exports since the United States has outperformed Russia and Saudi Arabia in producing oil. Other shifts include Turkey's deployment of soldiers in western Libya amidst an unexpected turn. Turkish president Erdogan has stated "Russia is leading the war in Libya at the highest level." The Tripoli-based government of Faiz Serraj has declined an invitation to attend the Geneva meeting a few weeks after the diplomatic failure of the Moscow and Berlin meetings.  
Cherkaoui focused on four main themes: a) the Arab dilemma of reactive politics rather than framing pro-active decisions and strategies; b) is there an organic conceptualization of Arab balance of power and geostrategy? c) To what extent Arab politicians and diplomats have comprehended Trump's political mind as he remains a pivotal circle in calling for US political isolationism and encourages other powers such as Russia, China, and Turkey to redesign their strategies and expand their influence in the region? d) How the Arab political geography has shifted in the last three years by the competitive strategies of two groups of states: those who seek to maintain status quo and leading-from-behind policies; and the others that have aspired to outperform the classical US and British factor in the Middle East and the French factor in the Maghreb.   
Cherkaoui analyzed the transformative roles of several great and regional powers, and how the shrinking influence of Trump's America has nurtured the appetite of dominance of other powers in the region. He examined the US-Israeli alliance, the Russia-China 'Dragonbear' strategy of reconstructing the Gulf security paradigm, the fading French influence, and the emerging Turkish influence in the region and Erdogan's reliance on a well-packaged hard, stick, smart, and soft power.