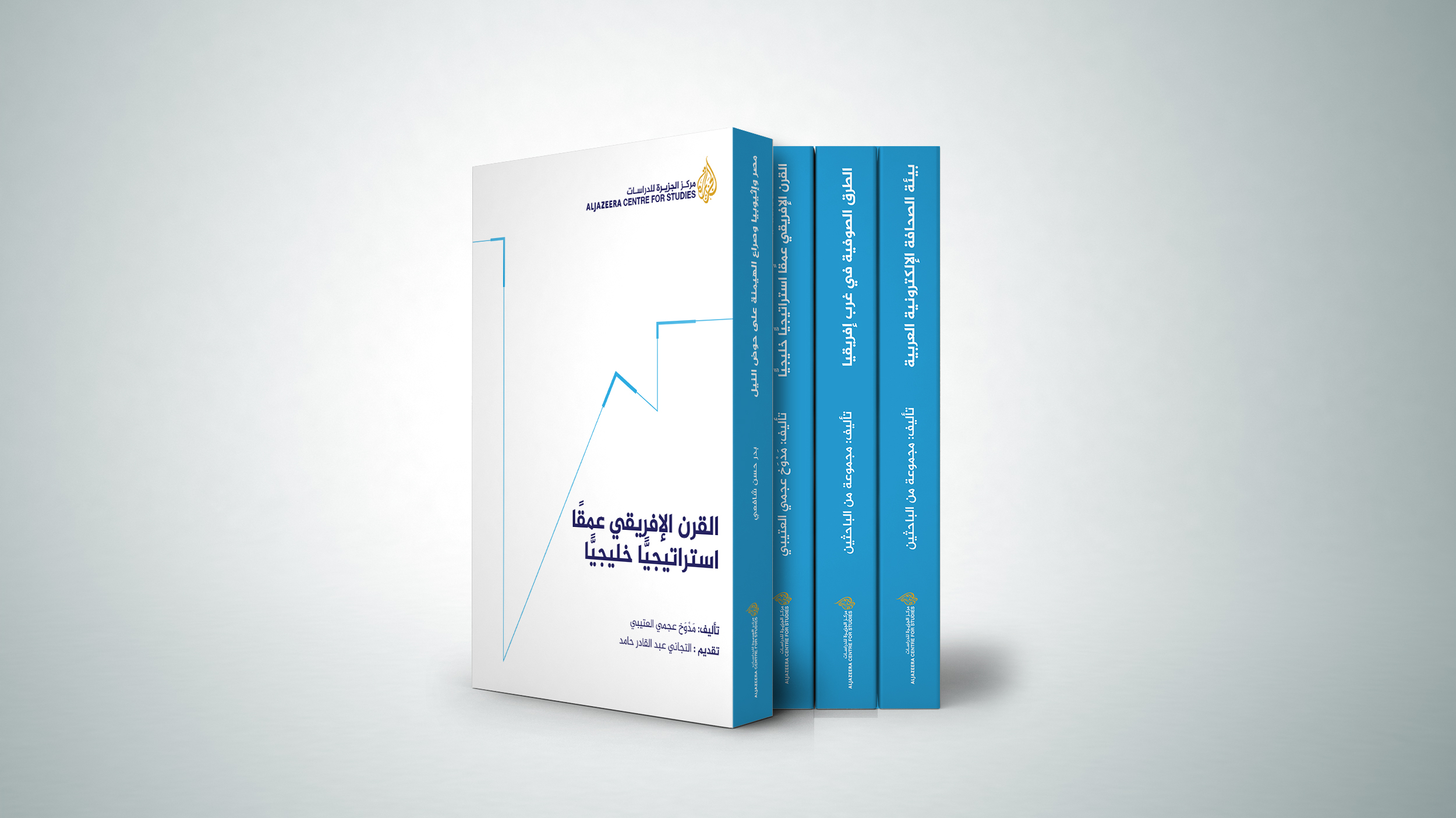 Within the framework of Al Jazeera Media Network's participation in the 31st edition of the Doha International Book Fair, Al Jazeera Centre for Studies hosted four book signings at the network's pavilion in the fair.
The first book signing was for Al-Qarn al-Ifriqi: 'Umqan Istratijiyan Khalijiyan (The Horn of Africa: A Gulf Strategic Depth) by Madwakh Ajmi Al-Otaibi on Monday, 17 January 2022. The second book signing was held on Tuesday, 18 January 2022, for Misr wa Ethiopia wa Siraa' al-Haymana 'ala Hawdh an-Nil: Sadd an-Nahdha Namuthajan (Egypt, Ethiopia and the Struggle for Hegemony over the Nile Basin: The Renaissance Dam as a Model) by Badr Shafei. The third book signing was for At-Turuq as-Sufiya fi Gharb Ifriqiya (Sufi Orders in West Africa) by Sidi Ahmed Ould Lemir and was held on Wednesday, 19 January 2022. The fourth and final signing was for Bi'at as-Sahafa al-Ilikitroniya al-'Arabiya: Siyaqat at-Tatawur wa Tahadiyatuhu (The Environment of Arab E-Journalism: The Contexts and Challenges of Development) by Mohamed Erraji and took place on Friday, 21 January 2022.
Al Jazeera Centre for Studies participates in Doha International Book Fair with about 100 of its latest publications and several issues of its quarterly journal, Lubab. The centre's books cover a wide range of topics related to security, strategic, political, economic and media studies.