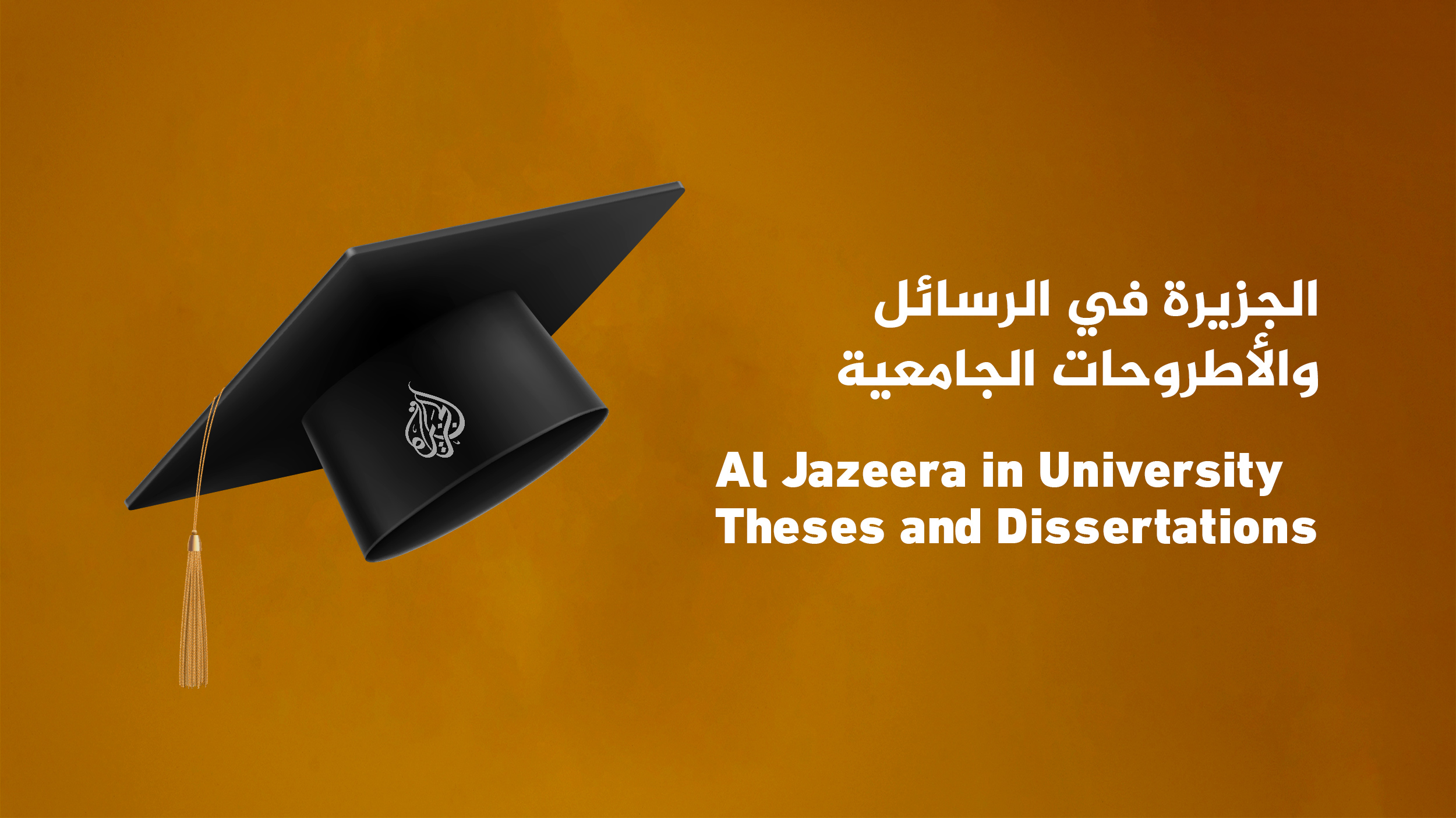 Al Jazeera Centre for Studies has launched "Al Jazeera in University Theses and Dissertations", a new online portal that provides access to full texts of master's theses and PhD dissertations on Al Jazeera.
The aim of this service is to provide an online academic library that contains research on Al Jazeera that benefits students, researchers and those interested in media studies and their intersection with political and social science as well as public opinion.
Moreover, the service coincides with Al Jazeera Media Network's third decade and comes as a result of the abundance and variety of research conducted on Al Jazeera both as an individual entity or in comparison to other media institutions, using different methods and in different languages from hundreds of universities around the world. Consequently, it became necessary to collect, classify, and prepare these theses and dissertations for browsing, reading and downloading.
Al Jazeera Centre for Studies welcomes those interested to submit their master's theses and doctoral dissertations for publication provided the following:
The thesis or dissertation must be completed, proofread and formatted before it is sent; and it must be sent as a Word Document and a PDF file to ajcs-publications@aljazeera.net with the subject, "University Thesis on Al Jazeera" or "University Dissertation on Al Jazeera".
A signed thesis/dissertation approval form from the university, a short biography of about 100 words and contact details (i.e. name, phone number and email address) must be submitted along with the thesis or dissertation.
The theses and dissertations must be written in Arabic or English.