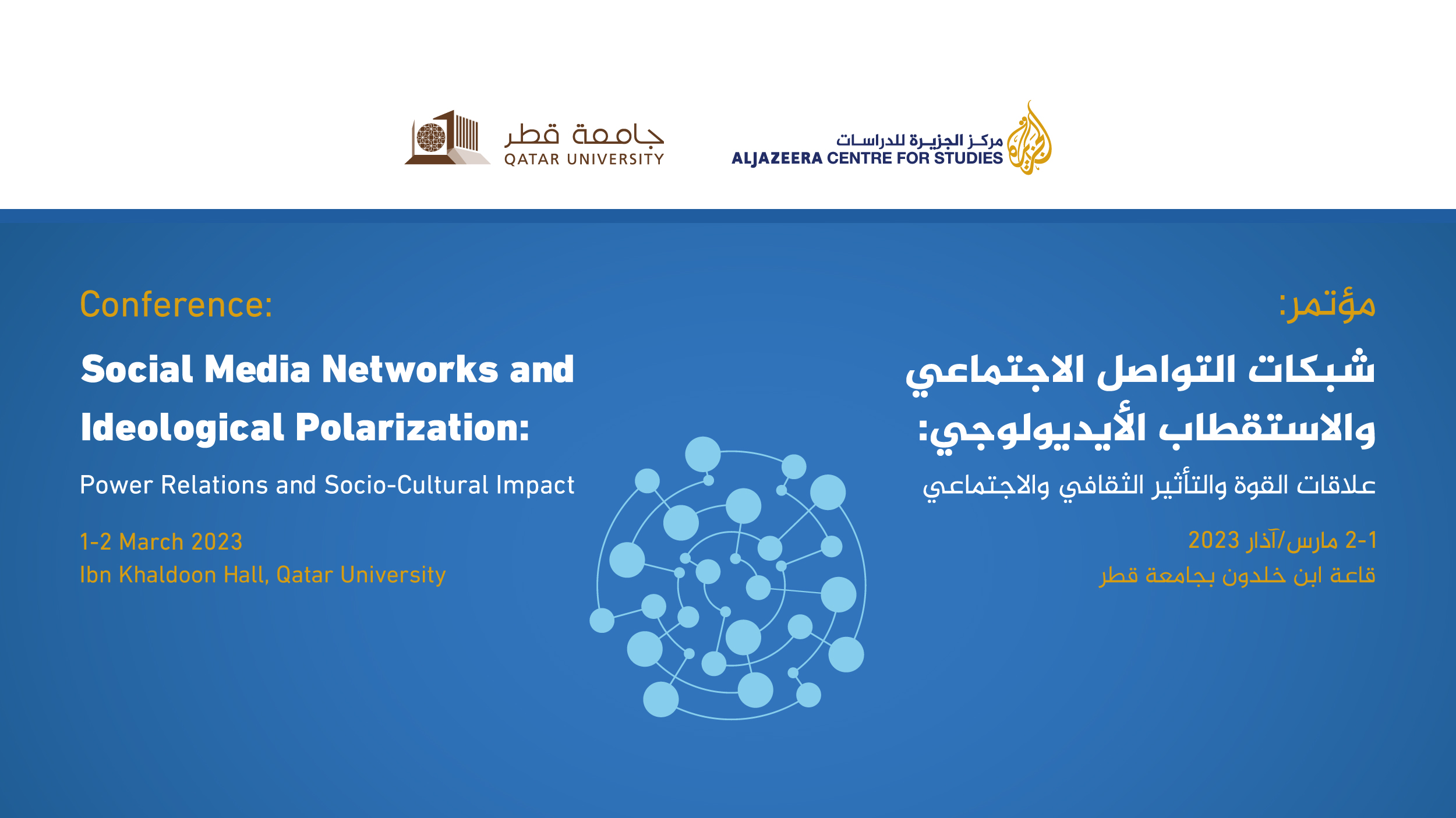 Al Jazeera Centre for Studies and the Mass Communications Department at Qatar University are organising an international conference in Doha under the title, "Social Media Networks and Ideological Polarization: Power Relations and Socio-Cultural Impact," on 1 and 2 March 2023. An elite group of academics, experts, researchers and specialists will be participating in the conference.
On the first day, the conference will discuss the international balance of power and its impact on the structure and performance of social media networks. In this context, it will present the networks' ability to create realities and role in the conflict of narratives dominating public opinion. It will also shed light on the involvement of social media networks in the state's domestic affairs, or "audience engineering", using algorithms and artificial intelligence.
Moreover, the conference will explore the economic interests and cultural wars that weaponize social media networks, highlighting the monopoly of information technology companies of these networks and its impact on the media industry; the commercial exploitation of users' data; and the role of social media networks in intensifying hate speech and ideological polarisation and the political and cultural effects of that.
On the second day, the conference will address the legislations regulating the use of social media networks and the means of reinforcing the ethics of their use. It will also dedicate a space to the discussion of the state of social media networks in the Arab world, examining Arab platforms, their challenges and the means of their development to promote competition with international platforms as well as the ability of these networks to support liberties, human rights and the protection of activists.
The conference will be broadcast on Al Jazeera Mubasher and livestreamed on the following social media platforms:
Twitter - Facebook - Instagram - Soundcloud - YouTube - Telegram - Al Jazeera Mubasher