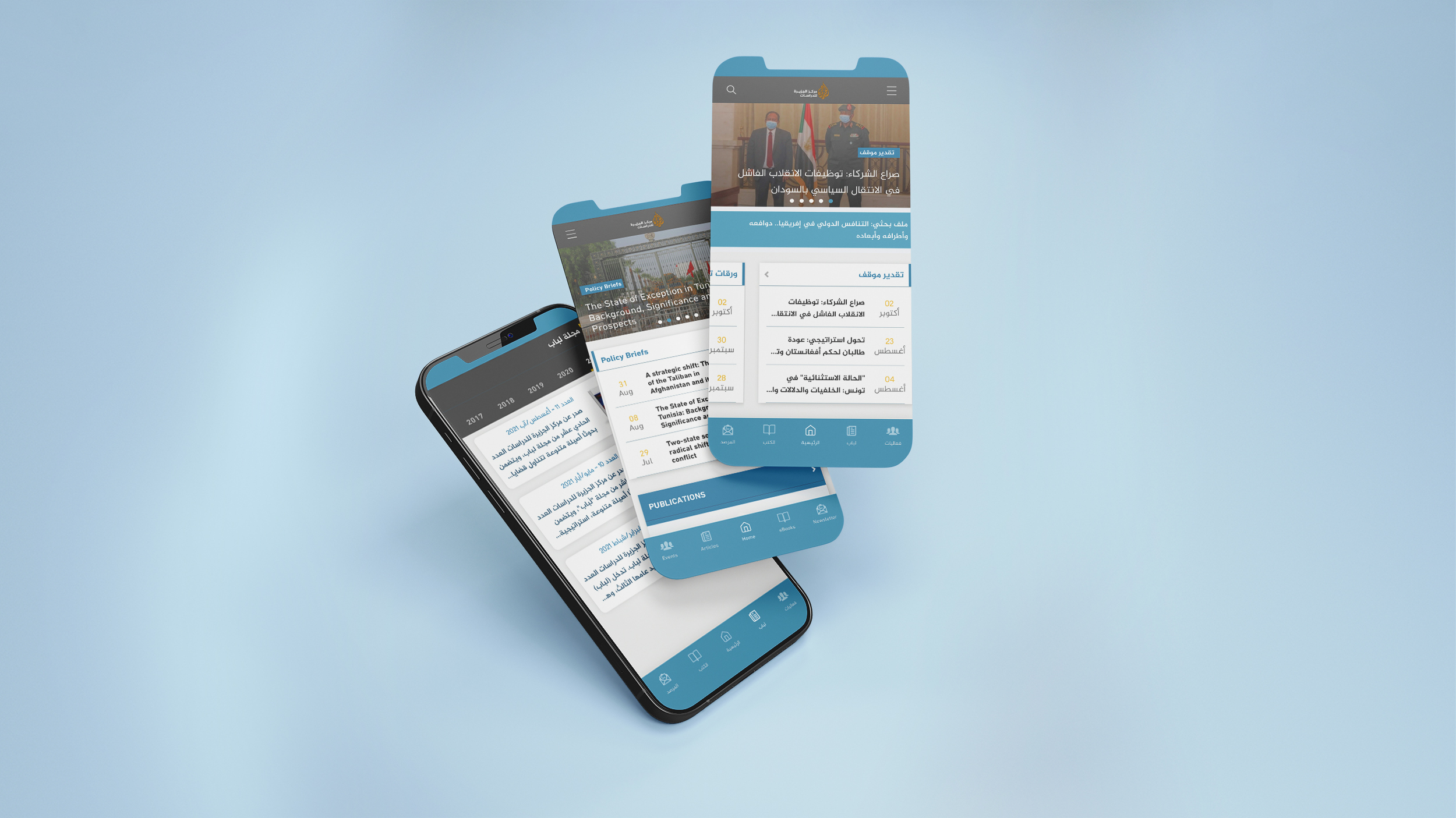 Al Jazeera Centre for Studies has released a new app on Thursday, 25 November 2021, on Apple and Android that allows users to keep up with its latest research, news and events.
Available in both Arabic and English, the app has various pages, allowing users to browse the centre's studies, analyses and policy briefs as soon as they are published.
Users can also access, download and share the centre's books and quarterly journal, Lubab. In addition, they can watch the seminars, conferences and forums that the centre hosts live and browse the archive for past events.
AJCS's new app, which was created by the technical sector and whose design was supervised by the creative sector at Al Jazeera, is distinguished by its aesthetically-pleasing design, easy access to different pages and sections, and features such as adjusting font size, saving materials to read later, participating in the texts and events chosen by the user through different social media platforms such as Facebook, Twitter, YouTube and Instagram.
You can download the app by scanning the following QR code: