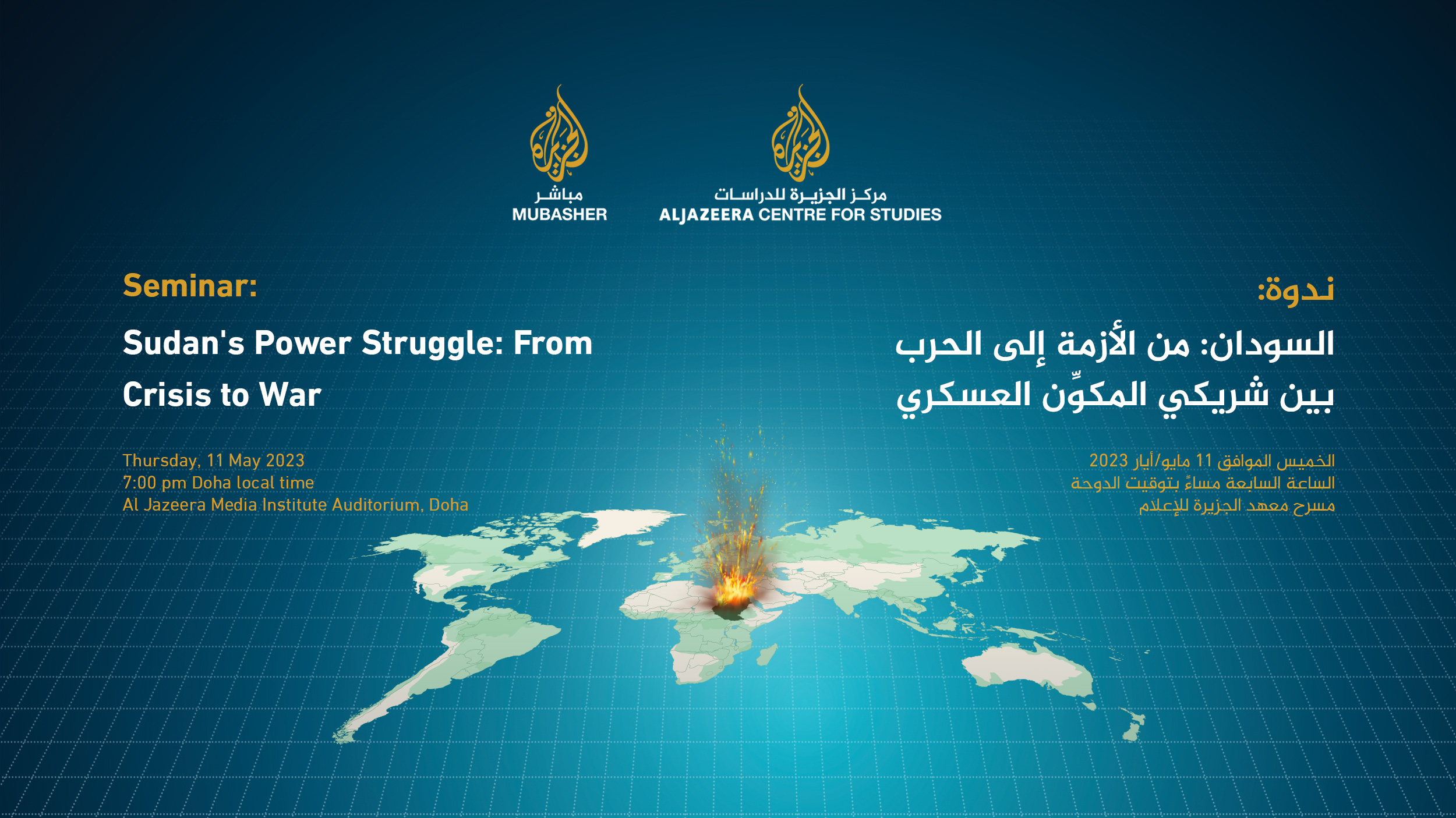 Al Jazeera Centre for Studies and Al Jazeera Mubasher are organising a seminar entitled, "Sudan's Power Struggle: From Crisis to War", at Al Jazeera Media Institute Auditorium set to take place on Thursday, 11 May 2023 at 7:00 pm. The seminar will host a select group of Sudanese researchers and academics will participate.
The seminar will discuss the background of the security situation in Sudan, and the reasons behind the dispute between the Sudanese army and the Rapid Support Forces. It will also shed light on the balance of power between the two sides, and review the internal and external forces that support each of them.
In addition, the seminar will forecast the repercussions of the continued fighting between the army and the Rapid Support Forces on Sudan's security and territorial integrity as well as the cohesion of its social fabric. It will also touch on the expected impact of this war on regional security and the possibility of Sudan becoming a "field for proxy war " between conflicting regional and international powers.
The seminar will be broadcast on Al Jazeera Mubasher and live-streamed on AJCS's digital platforms. Those interested in Qatar are welcome to attend in person.
Twitter - Facebook - Instagram - Soundcloud - YouTube - Telegram - Al Jazeera Mubasher