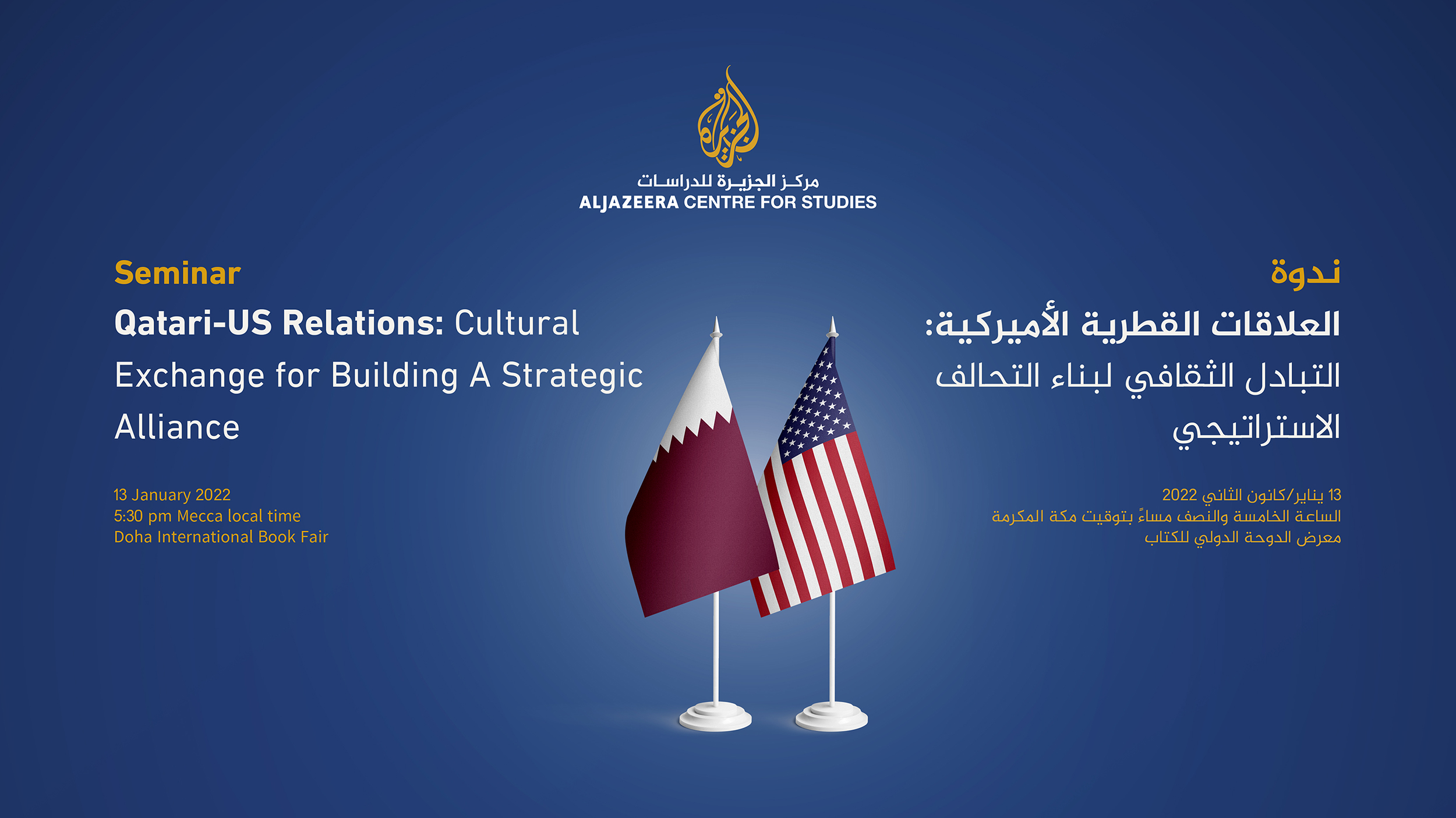 As part of the events of the 31st edition of the Doha International Book Fair, Al Jazeera Centre for Studies is hosting an seminar entitled, "Qatari-US Relations: Cultural Exchange for Building A Strategic Alliance," on 13 January 2022 at 5:30 pm at Al Jazeera Media Network's pavilion at the fair.
The seminar will take place with the participation of a group of experts: Khalid Al-Jaber, Director of MENA Center; Fatima Al-Dosari, Executive Director at Qatar America Institute for Culture; and Mohanalakshmi Rajakumar, American novelist, scholar and screenwriter.
Qatar and the United States had agreed that 2021 would be a year of cultural exchange. This agreement was reached on the sidelines of the regular strategic dialogue meetings between the two countries, which shows their realisation that strategic alliances require a cultural foundation formed by the sharing of their peoples their human, creative and emotional experiences in order to eliminate alienation and estrangement. This, in our culture, is called acquaintance, and will strengthen popular bonds and support official ties.
After the participants present their assessments and views, the seminar will have a discussion, dialogue and interaction with the attendees about the dimensions of this important issue.