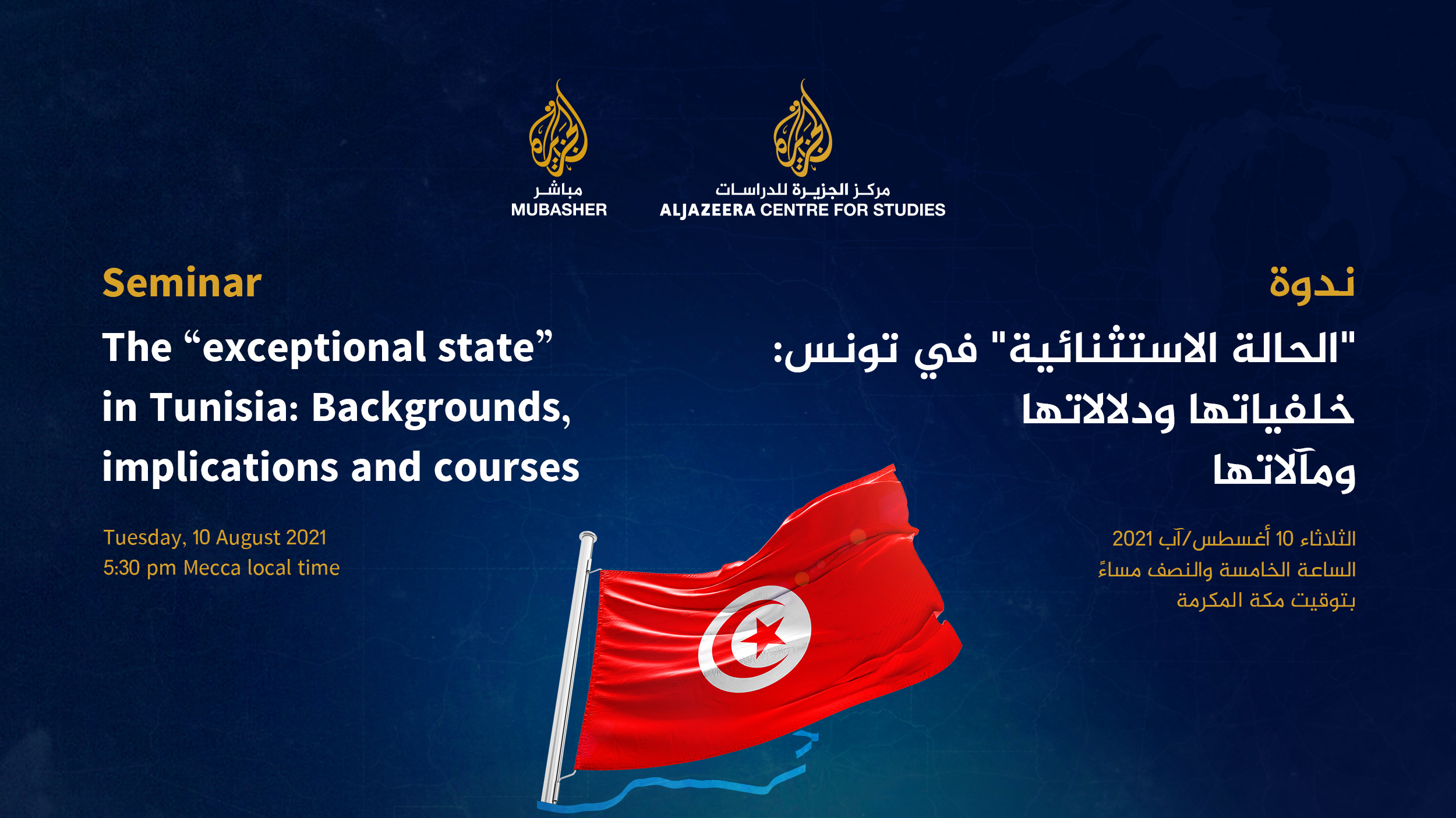 Al Jazeera Centre for Studies and Al Jazeera Mubasher are organising a webinar entitled, "The "exceptional state" in Tunisia: Backgrounds, implications and courses," set to take place on 10 August 2021 at 6:00 pm Mecca standard time with the participation of a select group of experts on Tunisian affairs. The webinar will be aired on Al Jazeera Mubasher and live-streamed on Al Jazeera Centre for Studies' digital platforms.
The webinar will discuss the backgrounds of the "exceptional measures" and the motives that prompted Tunisian President Kais Saied to undertake them. It will also look into the roles that different actors played in causing these conditions for the country, and present internal and external positions, the controversy regarding to the nature of the presidential decisions and whether Tunisia is facing a corrective movement for the path of the revolution and democracy or a coup d'état?
In addition, the webinar will probe into the course of the "exceptional state" in the absence of a clear roadmap, the direction in which conditions in the country are heading, the scenarios that the country may witness in the foreseeable future, and whether elected institutions will return to their normal functions within the announced period. Finally, it will conclude by exploring the impact of what is happening in Tunisia on the Arab peoples overall and the peoples of the Arab Spring countries in particular and their aspirations of freedom and democracy.