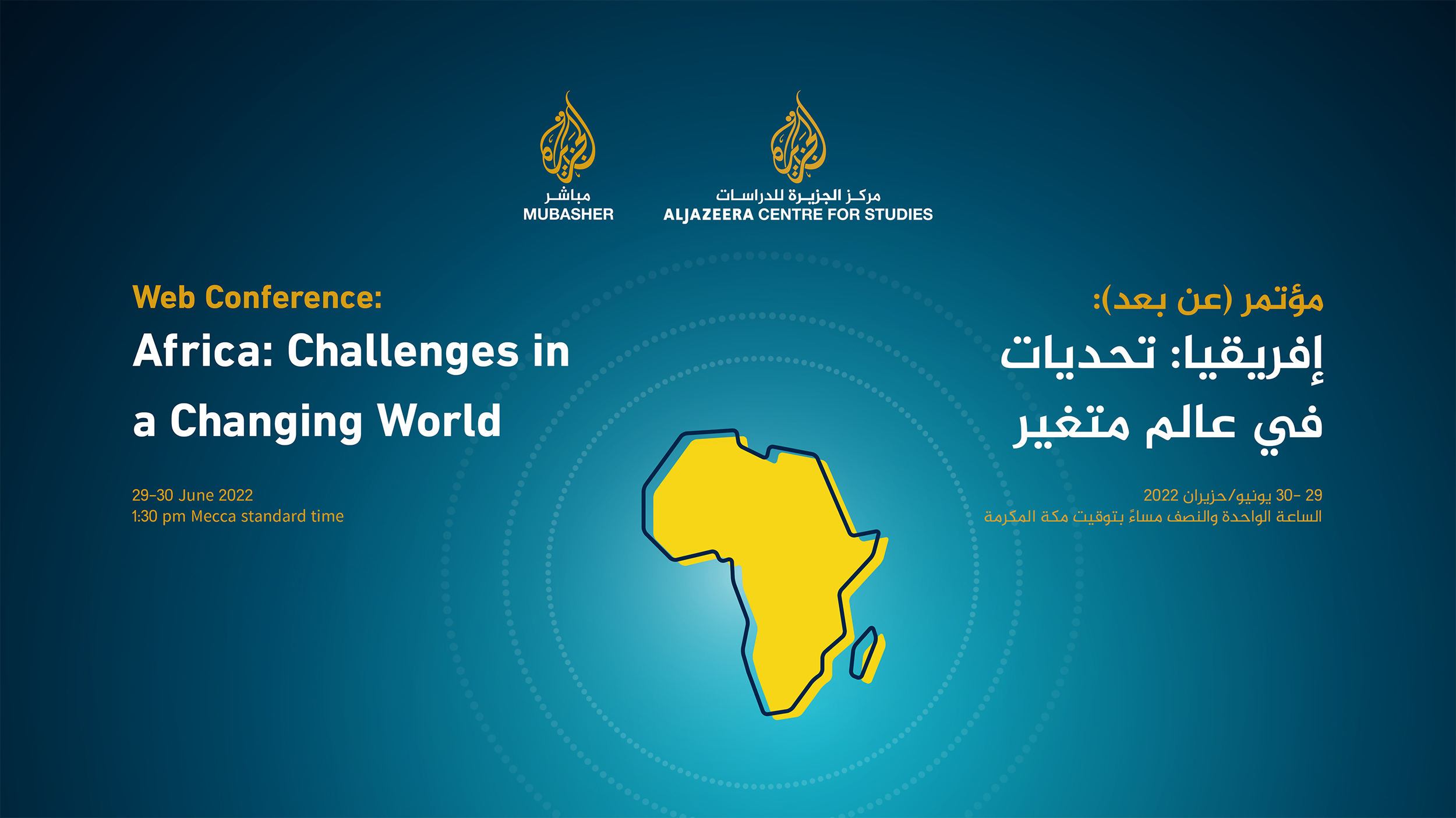 Al Jazeera Centre for Studies and Al Jazeera Mubasher are organising a webinar under the title, "Africa: Challenges in a Changing World," set to take place on Wednesday and Thursday, 29 and 30 June 2022 with the participation of a select group of researchers and experts specialising in African affairs.
Over two days, the webinar will discuss the political and economic challenges African countries face – like military coups that have increased in recent years, causing instability in several countries, and the economic implications of the global coronavirus pandemic and the Russian war on Ukraine as well as chronic crises that the continent has been suffering from such as corruption, border disputes, the spread of armed groups, and the inability to invest in the vast natural and human resources it has. Moreover, the webinar will discuss the frantic international competition over Africa and the opportunities and challenges it could lead to.
The webinar will conclude with a discussion about the reality and prospects of Arab-African relations and how they can be strengthened.
The webinar will be broadcast on Al Jazeera Mubasher and live-streamed on AJCS's social media platforms here:
Twitter - Facebook - Instagram - Soundcloud - YouTube - Telegram - Al Jazeera Mubasher