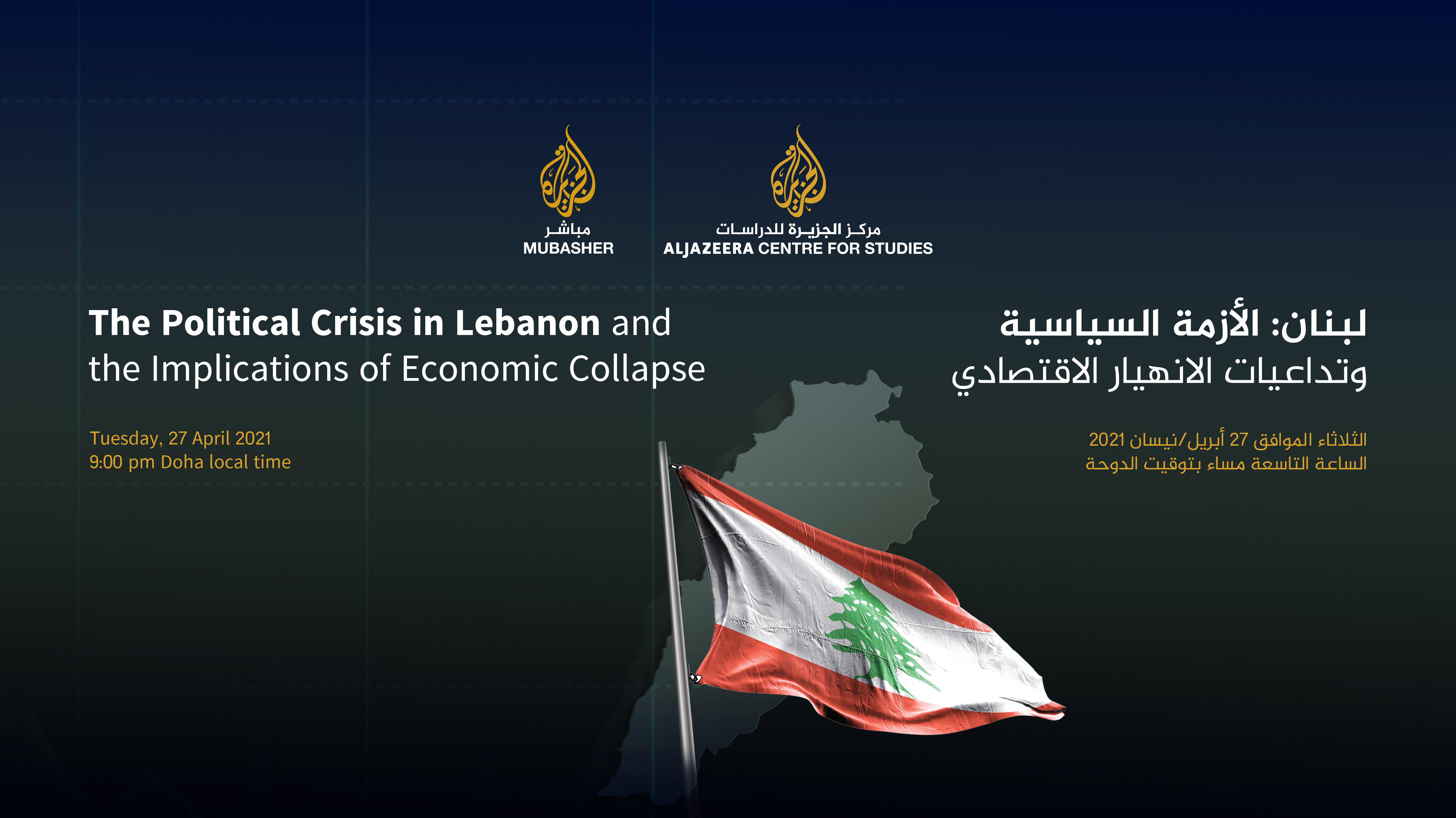 Al Jazeera Centre for Studies and Al Jazeera Mubasher are organising a webinar entitled, "The Political Crisis in Lebanon and the Implications of Economic Collapse," on Tuesday, 27 April 2021, at 9:00 pm Mecca standard time in which they will host a select group of researchers and experts.
The webinar will discuss the nature of the political crisis that Lebanon is currently facing, especially since there has been no progress made in the formation of government, and look into the internal and external reasons behind it as well as the likelihood of success of the French initiative calling for the formation of a government of independents.
The webinar will also shed light on the economic collapse Lebanon is experiencing, the decline of the value of its national currency, the rise of poverty, the loss of many Lebanese of their savings, the state's inability to provide citizens with basic necessities, and the political and social effects of all of this.
The webinar will conclude its discussion by exploring potential solutions to the Lebanese crisis and the opportunities that remain available.
The webinar will be aired on Al Jazeera Mubasher and live-streamed on the following social media platforms:  Facbook - Twitter - Soundcloud - Youtube - Instagram - Telegram