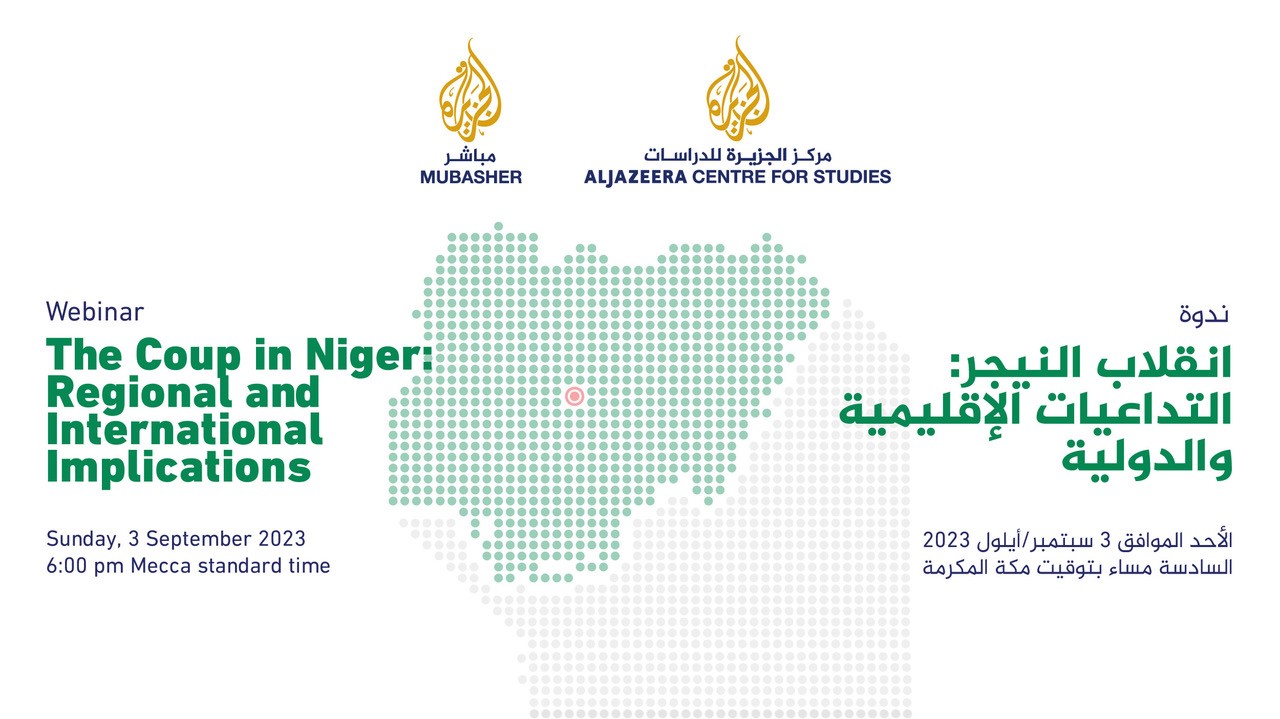 Al Jazeera Centre for Studies is organising a webinar in collaboration with Al Jazeera Mubasher under the title, "The Coup in Niger: Regional and International Implications". The webinar is set to take place on Sunday, 3 September 2023, at 6:00 pm Mecca standard time featuring researchers specialising in African affairs: Hassane Kacimi, Hakeem Alade Najimdeen, Mohamed Turshin and Idriss Ayat.
The webinar will shed light on the reasons behind the military coup that took place in Niger on 26 July 2023 and forecast its potential local, regional and international implications. It will also seek to explain the positions of relevant countries such as Algeria, France, ECOWAS member states, China, Russia and the United States as well as the European Union, especially with regards to the security, economic and geopolitical implications in the event of the success of the coup. This comes in the context of escalating international competition and conflict over the African continent, and the attempts of major powers to heighten their influence in it, both in the present and the future.
The webinar will be broadcast on Al Jazeera Mubasher and live-streamed on AJCS's social media platforms.
Twitter - Facebook - Instagram - Soundcloud - YouTube - Telegram - Al Jazeera Mubasher