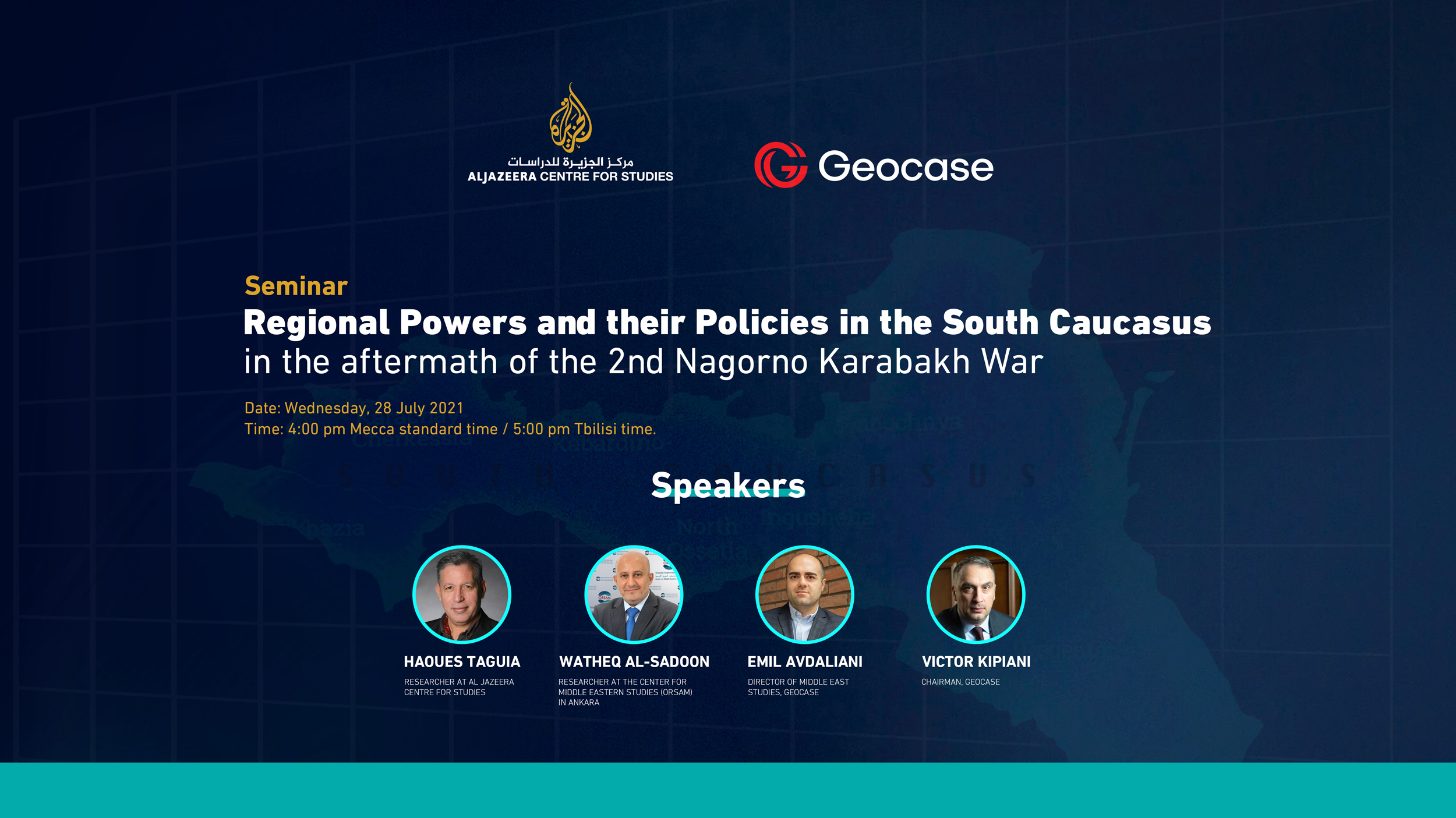 Al Jazeera Centre for Studies is organising a webinar in collaboration with the Georgia-based think tank, GEOCASE, which specialises in Caucasus studies, under the title, "Regional powers and their policies in the South Caucasus." The webinar is set to take place on 28 July 2021 at 4:00 pm Mecca standard time.
The webinar will discuss the geopolitical ties between the South Caucasus (i.e. Georgia, Armenia and Azerbaijan) and the Middle East in general, but the Arab region in particular. It will also explore the challenges facing security and cooperation in the South Caucasus.
The webinar comes in light of the international and regional competition over the Caucasus, and the overlapping of interests of various countries, organisations and alliances – especially Russia, the United States, the NATO, Turkey, Iran, Israel, Azerbaijan, Georgia and Armenia. Moreover, it will look into the indicators of conflict or cooperation between the aforementioned countries and their implications on political, economic and commercial relations both in the present and the future.
The webinar will be aired on Al Jazeera Mubasher and live-streamed on Al Jazeera Centre for Studies' digital platforms. The guest speakers are: Victor Kipiani, Chair of GEOCASE; Emil Avdaliani, Director of Middle East Studies at the same think tank; and Haoues Taguia, Researcher at Al Jazeera Centre for Studies with Al Jazeera Mubasher presenter Mostafa Ashoor as moderator.