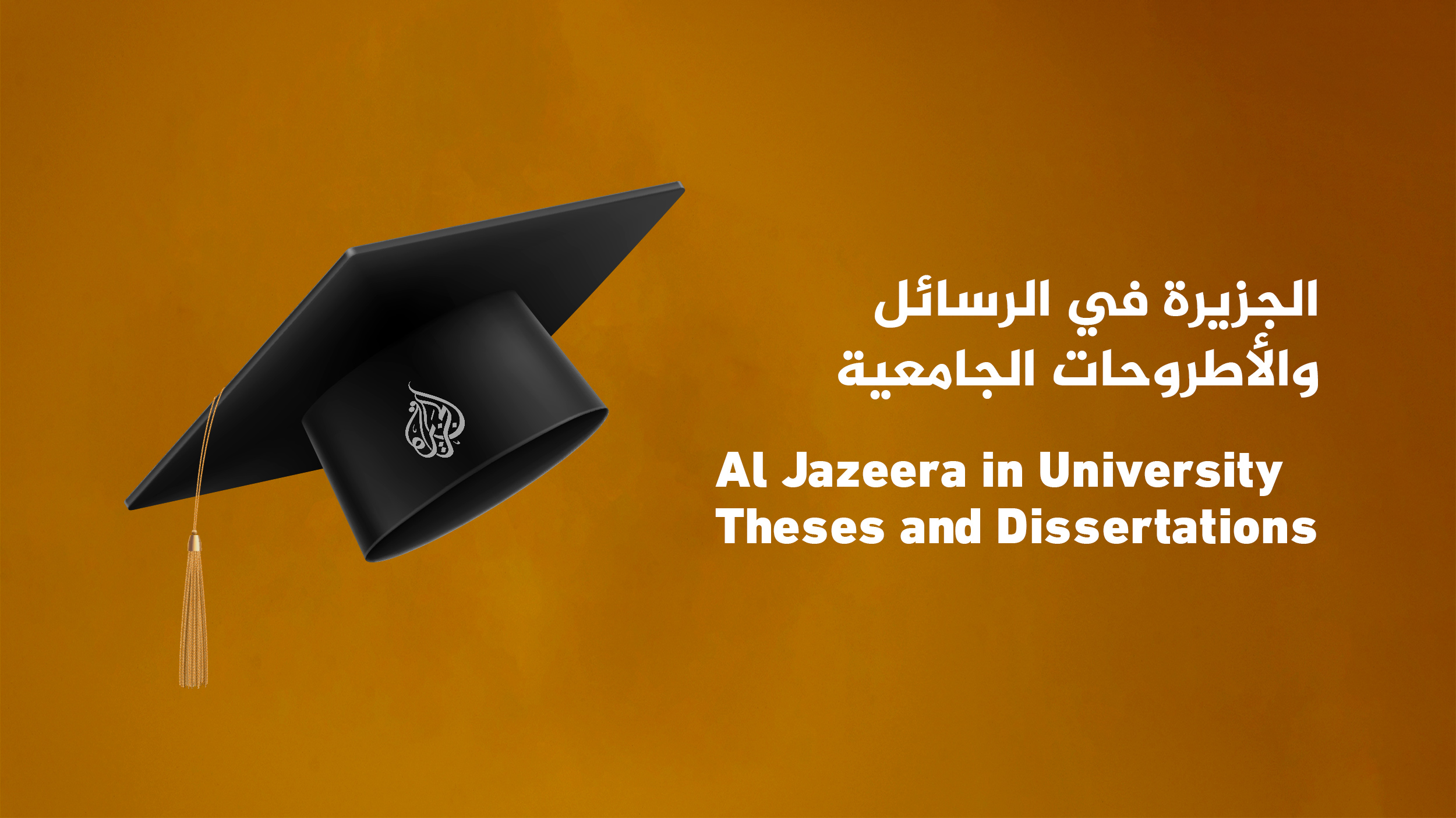 Al Jazeera Centre for Studies is pleased to announce that it is accepting master's theses and doctoral dissertations on Al Jazeera for publishing in a series of university theses and dissertations about Al Jazeera.
The aim of this series is to establish a specialised academic library in media studies on Al Jazeera and its various channels and digital platforms. It also provides the full texts of these theses and dissertations to researchers and interested parties for reference and benefit.
Please note:
The thesis or dissertation must be completed, proofread and formatted before it is sent; and it must be sent as a Word Document and a PDF file to ajcs-publications@aljazeera.net with the subject, "University Thesis on Al Jazeera" or "University Dissertation on Al Jazeera".
A copy of the master's or doctoral certificated must be submitted along with the researcher's CV (about 100 words) and contact details (i.e. phone number and email).
Currently, only theses in Arabic and English languages will be accepted.