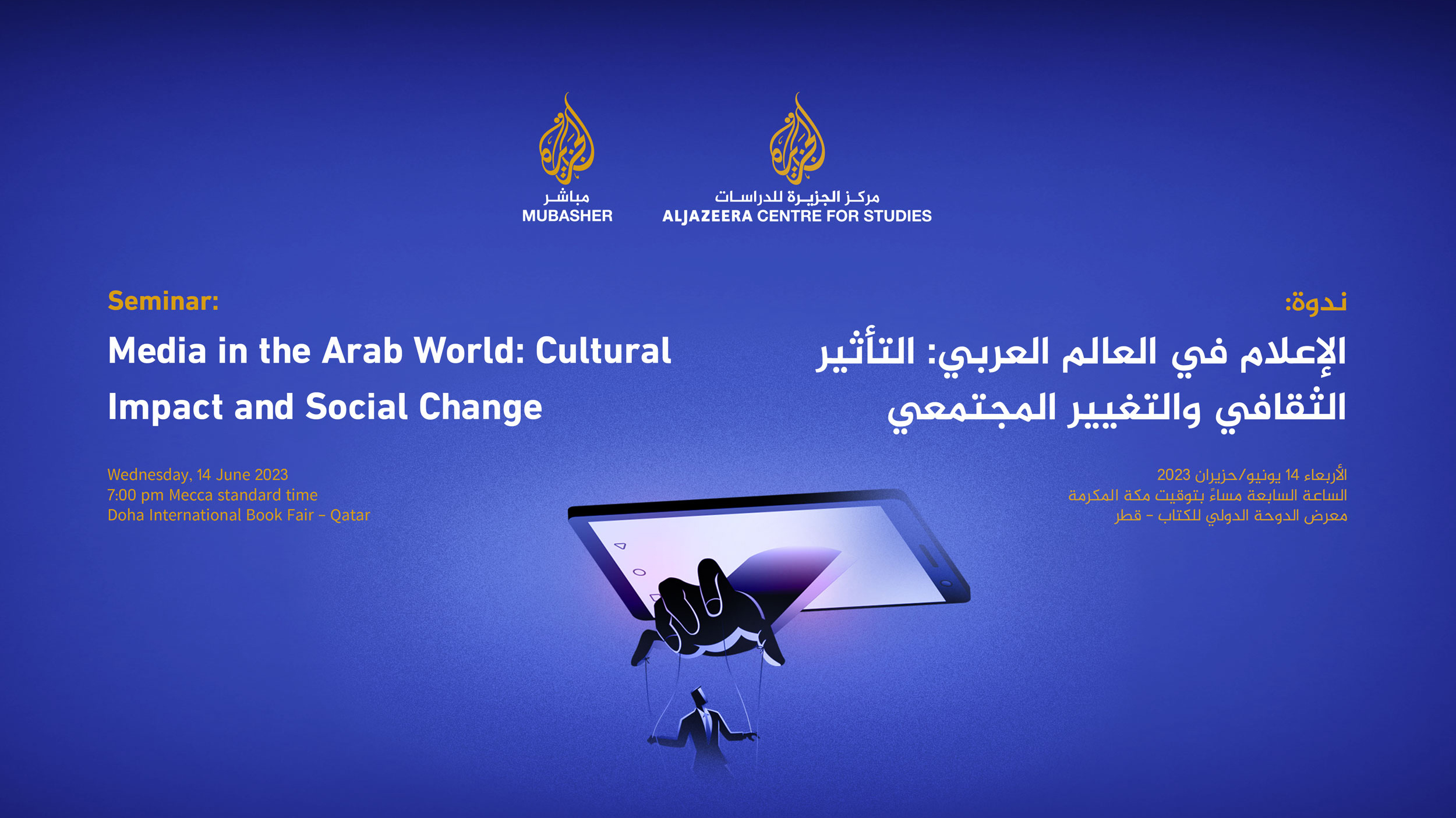 Al Jazeera Centre for Studies and Al Jazeera Mubasher are organising a seminar titled, "Media in the Arab World: Cultural Impact and Social Change", on Wednesday, 14 June 2023, at 7:00 pm Mecca time, at the Doha International Book Fair. The seminar will feature Noureddine Miladi, Professor of Media and Communication at Qatar University; Mutasim Babiker Mustafa, media advisor and academic specialising in public opinion studies; and Qatari journalist Abdulaziz Al Ishaq. The seminar will be moderated by Al Jazeera presenter Rawaa Auge.
The seminar will discuss the levels of the media's cultural influence and examine the cultural role of social media influencers. It will also review the challenges faced by the media in the process of societal change.
The seminar comes within the context of the interest of media and cultural studies in the process of the cultural influence and societal change of the media, especially television, as a primary source for shaping the public's perceptions of social and political reality. Based on the presumed educational role of the media, it has become the main centre of popular culture that affects social upbringing, shapes mental images for recipients, and builds perceptions and conceptions about the world.
In this framework, the seminar introduces an educational approach to the media, utilising the question of "sources of knowledge" to discuss how the media guides recipients and influences the formation of meanings about the world. It also explores the relationship between the media and identity, considering the media a symbolic world that reflects the values, behaviours and perceptions held by individuals about themselves and the community they belong to.