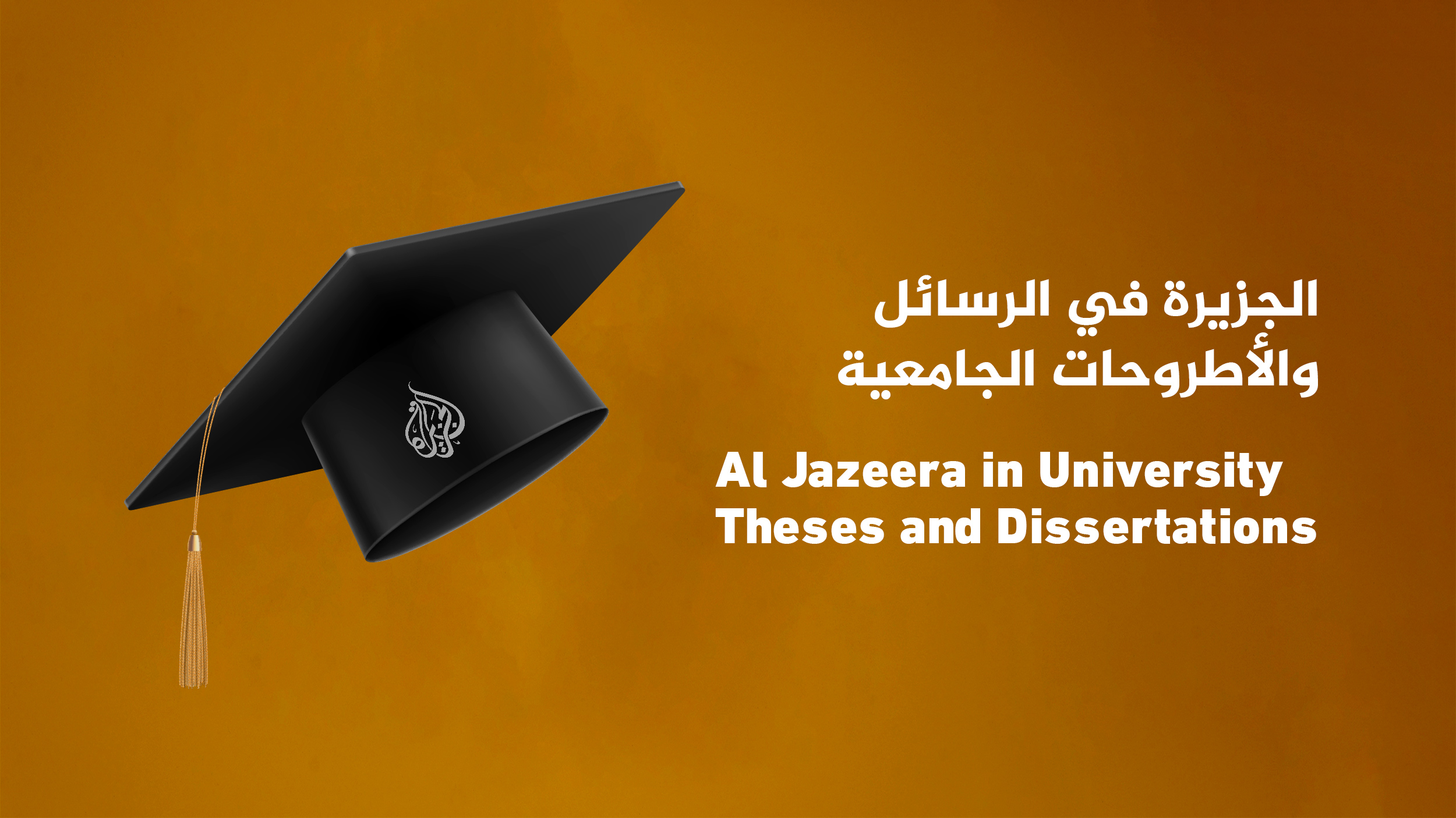 Since its launch in 1996, Al Jazeera has grasped the attention of viewers, experts and decision-makers all over the world, especially after its role in the formation of Arab and global public opinion became apparent. Soon, it became a topic for the theses of researchers, each addressing it as an individual entity or in comparison to other media institutions, from a specfic outlook and using a research method that corresponds to the topic of his or her study.
With Al Jazeera approaching its third decade, and given the abundance and variety of research conducted on it, it has become necessary to collect and categorise said research and make it available through a single platform for students, researchers, academics and experts wishing to access and benefit from it.
Hence, Al Jazeera Centre for Studies is pleased to announce the provision of this service and welcomes those interested to submit their master's theses and doctoral dissertations for publication in a new series that will have its own section on AJCS's website under the title, "Theses and Dissertations on Al Jazeera", taking into account the following:
The thesis or dissertation must be completed, proofread and formatted before it is sent; and it must be in a Word Document and a PDF file.
The thesis or dissertation is to be sent to ajcs-publications@aljazeera.net with the subject title, "University Thesis on Al Jazeera" or "University Dissertation on Al Jazeera".
A signed thesis/dissertation approval form from the university, a short biography of about 100 words and contact details (i.e. name, phone number and email address) must be submitted along with the thesis or dissertation.
We are currently only accepting theses and dissertations written in Arabic and English.