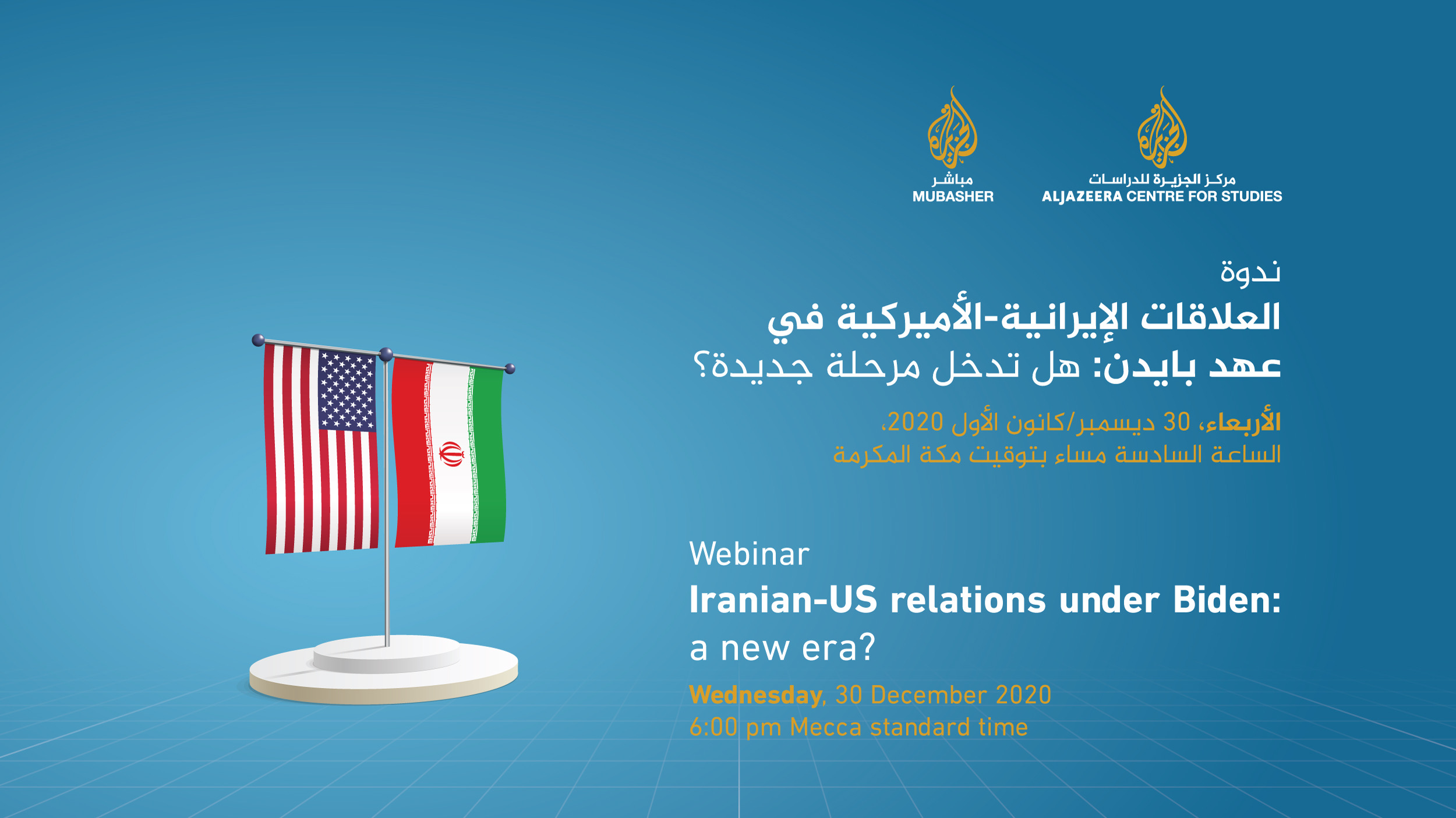 Al Jazeera Centre for Studies and Al Jazeera Mubasher are organising a webinar under the title, "Iranian-US relations under Biden: a new era?" set to take place on Wednesday, 30 December 2020, at 6:00 pm Mecca standard time with the participation of an elite group of researchers and experts in Iranian and US affairs.
The webinar will explore the options available for Iranian-US relations under President-elect Joe Biden, the dimensions of his plan, the features of his policy towards Iran, and whether returning to the nuclear agreement will be easy or difficult. It will also discuss Iran's options under the Biden presidency and look into how Tehran will manage its relationship with the new US administration.
Furthermore, the webinar is set to shed light on the different positions within Iran towards negotiating with the United States and assess whether Iran will re-negotiate regarding files other than its nuclear programme, like its missiles programme and regional influence.
There will be a section allocated to the discussion of Europe's position and options and whether European positions will align with that of the United States regarding Iran. The webinar will conclude with an analysis of the view of important states in the Middle East, particularly Gulf states, of developments in relations between Iran and the United States.
The webinar will be aired on Al Jazeera Mubasher and live-streamed on AJCS's social media platforms here:
Facbook -Twitter - Soundcloud - Youtube -Instagram