As long as Turkey pursues its regional ambitions, any understandings with the US and the West will necessarily have a hard ceiling. However, Ankara seems to be pursuing a more conciliatory policy in the region and in its relations with the West for both economic and strategic reasons.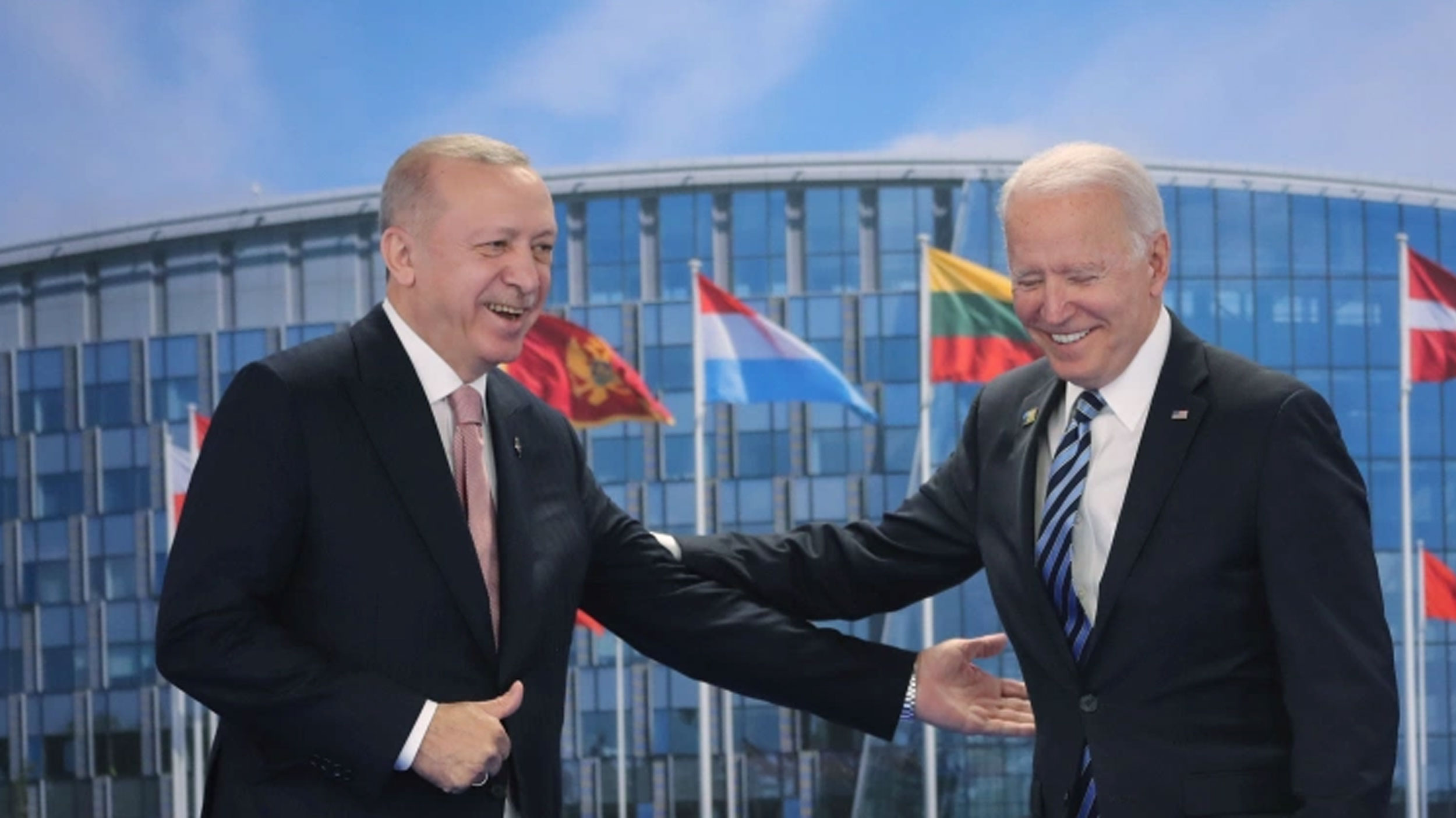 Although the Turkish-American relationship has seen its ups and downs over the decades, since World War II, the two countries have managed to at least contain their differences in order to preserve bilateral ties and the larger NATO alliance. But the relationship has been particularly rocky over the past few years, and the election of President Joe Biden—who called President Recep Tayyip Erdogan a "dictator" during his campaign and whose administration recently recognized the Armenian genocide—seemed to signal more rough terrain ahead.
The first meeting between Biden and Erdogan, held on the sidelines of the NATO summit on June 14, 2021, was therefore of keen interest to political observers in Turkey as well as the country's regional friends and foes. Could the two leaders reach some understanding and reset Turkish-American ties, as Turkey hoped?
Despite Biden's more aggressive stance toward Turkey, tensions between Ankara and Washington are not a product of his election, but have been building since the Trump and Obama administrations. For one, Turkey believes that the US abandoned it in Syria, even after Russia intervened on Assad's behalf in 2015, instead throwing its support behind Syrian Kurdish militias with close ties to the outlawed Turkish Kurdistan Workers' Party. Ankara also suspects that the US knew of the failed 2016 coup in advance and is still refusing to extradite Fethullah Gulen. Under Trump, the US came down on the side of Greece in its disputes with Turkey. Most importantly, the US excluded Turkey from the F-35 program and imposed sanctions on the Turkish defense industry after Turkey purchased the S-400 missile defense system from Russia.
For its part, the US is concerned that Turkey's adoption of a more muscular, independent-minded foreign policy runs counter to the interests of its Western allies, and is particularly disturbed by its increasingly warmer economic and political ties with Russia and China.
Since last summer, however, Turkey has undertaken several foreign policy initiatives to shore up its regional position and protect its economy, doubtlessly partially motivated by the deterioration of its ties with Europe and the US and its growing isolation in the eastern Mediterranean by an alliance of Egypt, Greece, and Israel. First, Turkey reached out to Egypt to avert a possible military clash in eastern Libya and resolve outstanding disputes between the two countries, smoothing the way for a possible restoration of full diplomatic ties. Turkey also accepted German mediation in the eastern Mediterranean and agreed to talks with Greece to defuse rising tensions, in advance of comprehensive negotiations on maritime borders and other long-standing disputes. Finally, Turkey sought to reaffirm its commitment and usefulness to NATO. It offered solidarity and weapons to key border states around Russia and China and strengthened its position in Libya while presenting Turkish influence in the country as a counterweight to Russian expansionism in the Mediterranean basin.
But were these measures enough to begin to dispel the mutual distrust between the US and Turkey and allow for a more constructive relationship between Ankara and Washington?
Although both Biden and Erdogan emerged from their meeting optimistic about the future of discussions, the details of the talks have not been disclosed. The US likely received reassurances about Turkey's dealings with Russia and China, and Erdogan's post-meeting remarks suggested that they had come together around Afghanistan and Libya although further discussion was needed to resolve issues like Turkey's exclusion from the F-35 program and American support for Syrian Kurdish militias. It thus seems clear that a positive first step was taken to restore trust, but what this means for the future of US-Turkish ties is less certain.
As long as Turkey pursues its regional ambitions—or the US and West perceive it to be doing so—any understandings with the US will necessarily have a hard ceiling, and this applies to Turkey's relations with Western Europe as well. For now, it is clear that Ankara sees its interests in pursuing a more conciliatory policy in the region and in its relations with the West, motivated by both economic and strategic considerations, and also to bolster Erdogan's electoral position. Yet, this moment of calm will likely not last long and may soon run up against the reality of conflicting interests and strategic competition when Turkey makes its next move in the region.