Al Jazeera Center for Studies has been ranked by the Think Tanks and Civil Societies Program at the University of Pennsylvania (USA) at number 6 out of 339 research centers in the Middle East and North Africa Region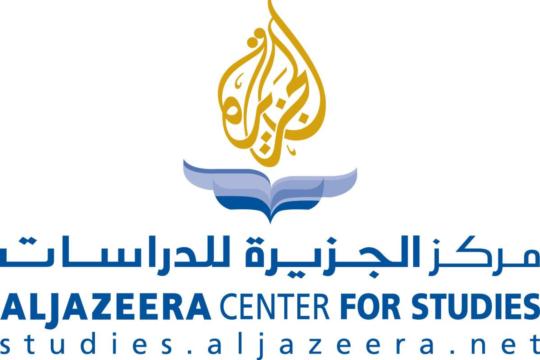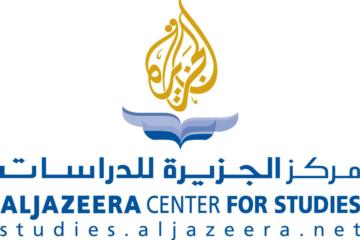 Al Jazeera Center for Studies ranked at number 6 out of 339 research centers in MENA
Al Jazeera Center for Studies has been ranked by the Think Tanks and Civil Societies Program at the University of Pennsylvania (USA) at number 6 out of 339 research centers in the Middle East and North Africa Region (see table below of the top 10 think tanks in the Middle East and North Africa region). This ranking came in the 2012 Go To Think Tank Ranking Report, which was released by the University of Pennsylvania earlier this year. Last year the Center for Studies was ranked at number 8 out of 329 research centers, jumping two places.  
About Al Jazeera Center for Studies
Al Jazeera Center for Studies (AJCS) is a think tank and non-profit institution founded in 2006 as the research arm of the Al Jazeera Media Network. It was originally established to provide research support to the editorial teams, correspondents and departments of Al-Jazeera's news channels, a role it continues to fulfill and expand upon. It also provides a serious addition to the field of geo-strategic research, and the debates that surround its thematic areas of interest.  To further this agenda, the AJCS monitors and analyses political developments and strategic transformations in the Arab and wider Islamic worlds at both the regional and global level. It likewise is engaged in the study of global strategic transformations from economic, political and/or intellectual perspectives. The Center's distinctive purpose is to provide scholarly investigation into geo-political events taking place in the region by experts from within the region itself – thereby offering an often alternative analytical view to those often predominant in mainstream research and media, and thus providing an important contribution to the quality of intellectual and diplomatic dialogue.
#     #     #
For further
information
Al Jazeera Center for
Studies, Publications, Distribution and Relations
Tel: +974 40158379, Fax: +974 44831346
Top Ten Think Tanks in the Middle East and North Africa (MENA)
1.Carnegie Middle East Center (Lebanon )
2.Gulf Research Center (GRC) (Saudi Arabia)
3.Begin Sadat Center for Strategic Studies (Israel)
4.Turkish Economic and Social Studies Foundation (TESEV) (Turkey)
5.Al-Ahram Center for Political and Strategic Studies (Egypt)
6.Al Jazeera Centre for Studies (Qatar)
7.Institute for National Security Studies (INSS) FNA Jaffee Center for Strategic
Studies (Israel)
8.Brookings Doha Center (Qatar)
9.Center for Economics and Policy Studies (EDAM) (Turkey)
10.Center for Strategic Studies (Jordan)
For the full report, please visit: