Al Jazeera Center for Studies has published a 300-page book examining the impact of Al Jazeera Media Network on media, politics and academic research at both regional and international levels.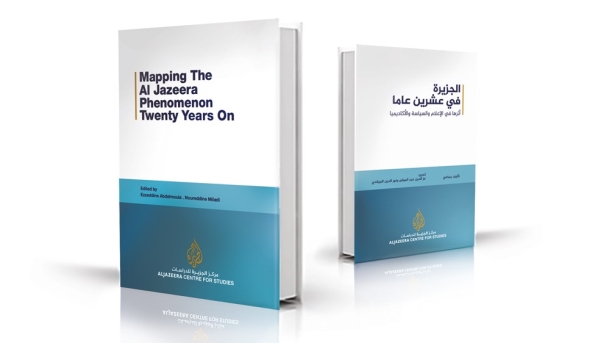 The inception of Al Jazeera 20 years ago marked a milestone in the history of Arab media. Across the region its reverberations are not to be missed in terms of its impact on media, politics and society. News reporting has been dramatically transformed due to its novel and daring journalism practice.
On a global level Al Jazeera does not shy away from providing a critical counter-narrative. That is why it has not stopped impressing many and enraging others. A decisive leverage of Al Jazeera's success has been it audiences from around the world. It has embraced the voiceless and empowered them with a luring platform that encompasses diversity. Yet on the whole it has epitomized a media phenomenon that has fascinated specialists and researchers in becoming a field of study in its own right.
Edited by Ezzeddine Abdelmoula and Noureddine Miladi, this book attempts to capture the highlights of Al Jazeera's legacy so far. It brings together prominent experts, researchers and academics who attempt to investigate the impact of the network on the political, social and academic fields. They also endeavour to examine the future development of the Arab media scene in the midst of the current social and political changes engulfing parts of the region.