The triangular political, defence and financial engagement between Turkey, Qatar and Pakistan has increased substantially in the last ten years mainly due to geopolitical changes within the broader Middle East and South Asia.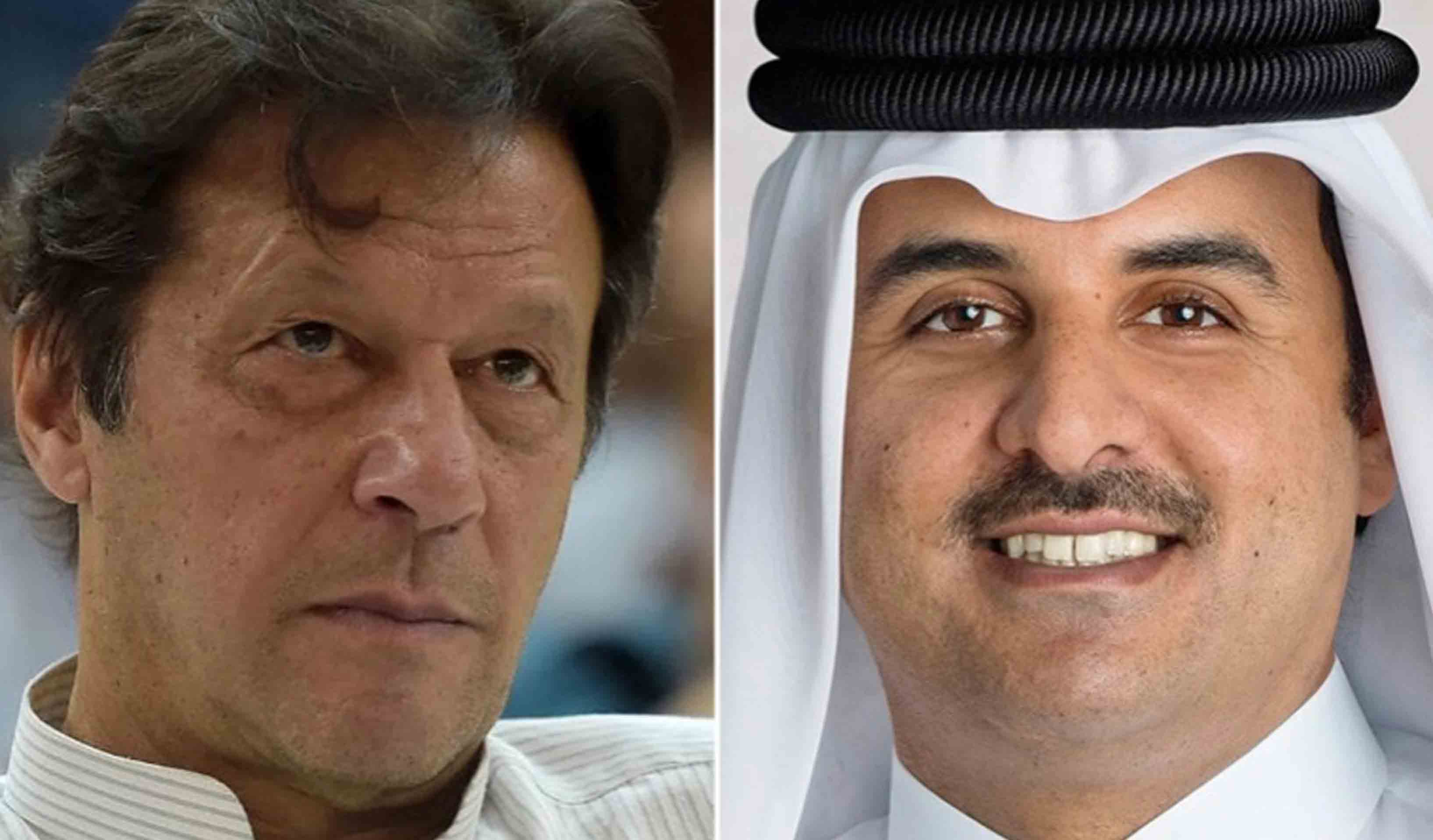 In the span of last ten years, the greater Middle East and South Asia has seen a plethora of geo-political shifts that have altered the traditional alignment patterns between the states in the two regions. If these changes have weakened the existing historical alliances, they have also given birth to new partnerships between regional stakeholders. The relationships between Turkey, Qatar and Pakistan fit into the ambit of such a new engagement that has attained significance owing to the strong bilateral ties between the three sides and their political, diplomatic and security cooperation on multiple regional issues. An aspect that furthers this collaboration is the unique strategic compatibility between the three sides as they do not really differ on key issues of geopolitical importance both regionally and globally. However, it will still be premature and inaccurate to classify this trilateral relationship as an alliance of sorts as the three sides do diverge in terms of their broader strategic objectives.
Political ties between the three states
Within the Middle East, the Arab Spring protests had been considered a watershed moment shifting geo-political fault lines. This civic mobilisation had its impact beyond the Middle East and created structural incentives for new political players across the region to increment their political capital often at the expense of others. The political field witnessed a rather forceful entry of actors such as Turkey and Qatar widening the contours of this leadership contest beyond the sectarian, ideological and ethnic divides running across the Muslim frontiers, and posed a serious challenge to the established power hegemons, namely Saudi Arabia and Iran. The 2017 rupture between Qatar and its Gulf neighbours, Saudi Arabia, Bahrain and the United Arab Emirates (UAE), and the subsequent dispatch of Turkish troops to Qatar to ward off any possible military assault on the Gulf emirate cemented the alliance between the two states from a political and military perspective. As all other major political players in the greater middle east were arrayed against Ankara and Doha, the bilateral relationship only grew stronger, and both sides backed each other on almost all regional issues.
Pakistan, on the other hand, has maintained cordial ties with almost all states in the Middle East except Iraq till the 1990s. Pakistan maintains age-old ties with Turkey. The two nations have a unique bond that remains rooted in the support and mobilisation by Indian Muslims for the Ottoman Empire during World War I and for the Turkish Republic during Turkey's war of independence. (1) However, ideologically, both states became poles apart, when Turkey has adopted the French-inspired secular laicism as its state ideology while Pakistan became an Islamic republic. (2) As both countries were in the Western camp during the Cold War, their bilateral defence cooperation also strengthened under the auspices of alliances such as the Baghdad Pact signed in 1955 and the Central Treaty Organisation (CENTO) in 1959. Both states alongside Iran also entered a Regional Cooperation for Development (RCD) agreement in 1964. Pakistan and Turkey have also backed the stance of each other on the issues of Cyprus and Kashmir respectively. However, bilateral relations soured during the years of Afghan jihad and the subsequent Afghan civil war as Pakistan and Turkey found themselves backing different factions within Afghanistan. (3) With the military coup of General Pervez Musharaf in 1999, bilateral ties were back on track as Musharaf was a huge admirer of the Turkish Republic's founder, Mustafa Kemal Ataturk, and wanted to secularise Pakistan on similar grounds. (4)
With the ascendance of Recep Tayyip Erdoğan to Turkish presidency, the relationship got a further boost as now Turkish foreign outlook became increasingly Muslim world-focused, a relative shift from its typical Eurocentrism. The massive surge in Turkish soft power through its soap operas – though often projecting a very secular lifestyle – helped this cause even more. Unlike Saudi Arabia or Iran, who often have focused on particular constituencies within Pakistan or relied on personal relationships, Turkey used institutional mechanisms in its foray into Pakistan and started investing in projects ranging from public transportation to municipal waste collection as well as injecting foreign aid into capacity-building projects overseen by the Turkish International Cooperation and Development Agency (TIKA), an organisation that has assumed a rather strategic significance under the government of the Justice and Development Party. (5)
Trilateral political relationship taking shape
Pakistan has also maintained strong bilateral ties with Qatar, and the Gulf state has been home to a significant number of Pakistani expatriates that are contributing towards the development of emirate in different domains. Despite the proximity between the three states the trilateral engagement started to take a coherent shape under the government of Prime Minister Nawaz Sharif in Pakistan that assumed power after the elections of 2013. Traditionally, the Sharif family has been considered quite close to Saudi Arabia; and, after the military coup of General Musharaf in 1999, a safe passage for the Sharif family was arranged by Saudi Crown Prince Abdullah. The Kingdom subsequently hosted the exiled Sharifs as royal guests. However, this time, Sharif did not limit his engagement to only Saudi Arabia and subsequently also started engagement with Turkey and Qatar. (6) This trilateral relationship was further strengthened by the deterioration of Pakistan's ties with the other political pole in the Gulf in 2014 as Pakistan refused to join the Saudi-led military intervention in Yemen. Furthermore, Pakistan refused to take a side in the Gulf split of 2017, further damaging ties with Saudi Arabia and the UAE. (7) Yet, Pakistan continued to differ politically with Qatar and Turkey on the Syrian question and maintained diplomatic links with the Syrian regime.
Domestic politics within Pakistan took a very interesting turn in 2017 as the Pakistani premier found himself in the midst of a court investigation regarding the Panama Papers scandal. Pakistan's Supreme Court eventually disqualified Sharif thanks to a work permit of his provided by the Emirati government to the court that he had not mentioned in his electoral nomination papers. This exhibited a unique low in the relationship between the government in Pakistan and the UAE. However, the dynamic changed with the ascension of Imran Khan to power in the elections of July 2018. Under Khan, Pakistan focused more on mending ties with Saudi Arabia and the UAE. It was in this vein that the Pakistani premier attended the Future Investment Initiative Summit in Riyadh marred by the fall out of Khashoggi's murder while Saudi Arabia alongside the UAE granted financial support packages to the country. (8) Here, it would not be wrong to suggest that this change of guard in Pakistan did make Pakistan's relationship with Ankara and Doha a bit lacklustre early on as it was busy courting Riyadh and Abu Dhabi while tensions were at a peak between the two blocs within Middle East.
Pakistan's balancing act
Mindful of the stagnation in the country's ties with Ankara and Doha, Khan's government gradually started reaching out to both capitals. Pakistan's relationship with Qatar was back on track after Khan visited Doha in early 2019 and his visit was soon reciprocated by the Emir of Qatar who was welcomed at the airport by the prime minister himself. Khan's government also sent a significant gesture of political goodwill to Ankara by sanctioning the Gulen movement as a terrorist entity. (9) This helped put Pakistani-Turkish ties back on track and later paved the way for Khan's first official visit to Turkey. However, this bid by Khan to balance between competing poles of Middle Eastern politics soon faced its first test when Pakistan needed its Middle Eastern allies against India when the latter annulled the special status of its administered Kashmir region. Turkey was the only major actor to come out strongly in support of Pakistan's position while the response from Riyadh and Abu Dhabi remained muted. (10) This led to a meeting between the leaderships of Malaysia, Turkey and Pakistan where they agreed to hold a special summit in Kuala Lumpur to address issues facing the Muslim world. Later, Malaysia also invited Qatar and Iran to join the platform and left out Saudi Arabia, arousing political sensitivities in Riyadh which, in turn, increasingly viewed this initiative as a grouping of its rivals within the region. (11) The kingdom also saw it as an attempt to create an alternative to the Organisation of Islamic Cooperation (OIC), headquartered in Jeddah. This strong reaction from Riyadh put Pakistani leadership in a difficult place, causing it to withdraw from the Kuala Lumpur summit. This showed that Pakistan, owing to its huge economic dependence on Saudi Arabia and the UAE, remained a rather unpredictable partner of this Ankara-Doha-Islamabad political triangle.
The episode left a dent in Pakistan's relationship with Saudi Arabia but also damaged Islamabad's ties with Turkey. However, owing to a unique personal chemistry between Khan and Erdoğan, (12) the bilateral relationship blossomed while ties with the Saudi-led bloc were on a downward trajectory; and finally, Riyadh withdrew its financial support for Pakistan. With the arrival of President Biden in the White House, regional stakeholders had been compelled to recalibrate their foreign policy outlook. This resulted in a rapprochement between the political poles comprising Saudi Arabia, Bahrain, the UAE and Egypt on one side and Turkey and Qatar on the other. For Pakistan, this has been a most welcome development as it can now simultaneously engage with all regional stakeholders and would not be forced to take sides.
The Afghanistan file
The Taliban's takeover of Afghanistan has again put the trilateral coordination and engagement under the spotlight. Although all the three sides have stressed the need for an all-inclusive government in Afghanistan, it is clear that even if such an ideal political setup does not emerge, Pakistan will work with the Taliban regime. As the only country sharing borders with Afghanistan, Pakistan cannot afford an anti-Pakistan government in Kabul. (13) With the two most important trade routes to eastern and southern Afghanistan passing through Pakistan, the latter holds significant leverage vis-à-vis the Taliban. On the other hand, Qatar continues to play its role as a diplomatic conduit between the Taliban and the international community. But unlike Pakistan, Qatar is under no compulsion to engage with the Taliban at any cost. Similarly, Turkey has different motivations for its engagement with the Taliban. Initially, Turkey had proposed a plan to administer the security of Kabul's international airport. For Turkey, an enhanced presence in Afghanistan given that other NATO countries have fled the country would have meant an increased strategic relevance within the NATO alliance and made it the de-facto representative and protector of Western interests in Afghanistan. (14) However, the quick takeover of the country by the Taliban has changed the equation. Still, Turkey is willing to maintain its diplomatic and even military presence in Kabul to retain its position as an active player on the Afghan political chessboard. Stability in Afghanistan remains of high importance for Turkey as it can stem the tide of the refugee flow. The Turkish government is also concerned about Turkic minorities within Afghanistan, and Taliban's political and social approach towards the Uzbek and Turkmen communities within Afghanistan may ultimately chart out Turkey's relationship with the Taliban. Ankara's allies in Islamabad and Doha may facilitate its engagement with the Taliban, yet they may not jeopardise their own strategic objectives for Ankara's sake.
Trilateral defence cooperation
Engagement between the three nations within the defence sector has been substantial and their militaries remain well-acquainted with one another. The strength of the Turkish defence production sector has been well-established, and both Qatar and Pakistan are increasing their defence partnership with Turkey as Turkey remains a most reliable strategic ally for both countries. Nonetheless, this cooperation has not evolved into a trilateral security partnership owing particularly to Pakistan's relationship with Saudi Arabia and a possible reaction from Iran.
Qatari-Turkish Defence Ties
Qatari-Turkish defence ties have become exceptionally stronger in the last ten years, showing a trajectory similar to the political alignment of the two states. Qatar's relations with its immediate Gulf neighbours, particularly Saudi Arabia and the UAE, have remained uneasy. But as the political struggle for regional hegemony amplified in the aftermath of Arab Spring, tensions reached new levels, resulting in the withdrawal of Saudi Arabia, Bahrain and the UAE of their ambassadors from Qatar. These tensions pushed Qatar to increase military linkages with like-minded regional actors alongside its already established links with global powers. This resulted in a bilateral military cooperation agreement in 2015 that paved way for intelligence sharing and force deployment. (15) There were a few hundred Turkish troops within Qatar but as the Gulf blockade of 2017 unfolded, Turkey quickly sent further troops and equipment. The Economist reported that by 2019, there were 3000 Turkish troops present on the Turkish military based in Qatar. (16)
Turkey and Qatar have also been cooperating in the defence production sector. Qatar has been buying tanks, armoured personal carriers, self-propelled howitzers, and Unmanned Aerial Vehicles (UAVs). In 2020, Qatar became the fourth biggest importer of Turkish military equipment by importing weapons worth $139 million. Qatar has also been lending financial support to Turkish defence manufacturing firms facing monetary issues and bought 49.9% stake by injecting $100 million into BMC, Turkey's prime armoured vehicle maker. (17)
Pakistan's Defence Ties with Qatar and Turkey
Pakistan's formal defence cooperation with Qatar has remained limited to holding joint exercises between their armed forces. However, it is the informal domain where Pakistanis do play a prominent role within various sections of the Qatari security forces. The author has been able to meet and interview several Pakistanis who are employed in various arms of Qatar's security forces ranging from the police to the military and air force. This echoes a general trend within Gulf militaries where contract personnel from foreign countries fill the lower rungs of the institutions. (18) Recently, Qatar's navy donated its entire fleet of 10 WS-61 Sea King helicopters to the Pakistani navy, which had faced a shortage of maritime utility helicopters. (19)
On the other hand, Pakistan and Turkey's defence relationship is much more structured and deeper rooted. A Pak-Turk military consultative group was established in 1988 to further coordinate military cooperation. More than 1500 officers in the Pakistani armed forces have undergone training in Turkey. Turkish expertise has also been instrumental in helping Pakistan maintain and upgrade its ageing fleet of F-16 fighter jets and the Agosta submarines. (20) Meanwhile, in 2018, the Turkish state-owned defence firm, ASFAT, won a contract worth $1.5 billion to manufacture four MILGEM-class corvette ships for the Pakistani navy. (21) These corvettes remain a key facet of the Pakistani navy's long-awaited modernisation plan, which will ultimately transform Pakistan's naval force into a "Blue Water Navy." (22) The emphasis of Pakistan's Army Chief General Qamar Javed Bajwa on the "unique" nature of Pakistan's relationship with Turkey during the last trip of President Erdoğan to Pakistan further underscored the importance of bilateral defence ties. (23) "Unique" is the main adjective that has been used in Pakistan's military circles to describe the country's relationship with China or Saudi Arabia. This suggests that in addition to cooperation in the defence production sphere, both sides are supportive of each other wherever their forces are active.
Another avenue of possible collaboration will be Pakistan's interest in understanding the operational dynamics of the Russian S-400 missile defence system, which Turkey purchased. Because India is also buying this system and would be positioning it to undermine Pakistan's air and missile force's capabilities, it is extremely significant for Pakistan to understand its operational framework and map out a strategy to counter it.
Trilateral economic engagement
Within the economic realm, Qatar clearly retains a far better standing than its two partners whose economies have been mired by various challenges. Qatar's standing as a major Liquefied Natural Gas (LNG) producer has also given it enormous leverage within energy markets and provided Qatari leadership the required monetary resources not only to play a proactive political and diplomatic role within the region but also to support its close partners. This financial dynamic remains at the heart of Qatar's engagement with both Pakistan and Turkey. As Pakistan's economy faced a severe balance of payment crisis within 2018-2019, Qatar also stepped in to support with a package of $3 billion comprised of deposits and direct investment. (24) Similarly, Turkey's current account deficit has also been growing, resulting in a balance of payment crisis. Qatar played a significant role to ease this crisis in 2018 when Doha announced that it would invest $15 billion directly into the Turkish economy. (25) Additionally, the Qatari government announced a currency swap deal with Ankara whose value rose to $15 billion in 2020. This dynamic clearly shows that economic instability within Pakistan and Turkey has created a need for economically stronger partners.
Turkey's support for Qatar during the 2017 blockade has generated economic dividends for Ankara. Since Qatar shares borders only with Saudi Arabia, it was naturally the main route for trade in and out of the emirate. This dynamic was turned upside down by the blockade of 2017, and Qatar had to rely at first on goods airlifted exclusively from Turkey and Iran. This provided Turkish traders and contractors the opportunity to further establish themselves within the Qatari market. Within the construction sector alone, Turkish firms were working on projects worth $1.5 billion in 2019, which is a significant amount for a geographically small country like Qatar. (26)
Qatar also remains a major energy supplier for both Pakistan and Turkey and both countries have imported significant amounts of LNG from Qatar. However, Turkey has been relatively more reliant on gas coming through pipelines from Russia and Azerbaijan and therefore does not depend that much on Qatar. In the case of Pakistan, the dependence on LNG imported from Qatar is higher. Nevertheless, the $16 billion LNG deal signed with Qatargas in 2017 during the premiership of Sharif created significant political controversy in Pakistan as the opposition at that time accused the government of committing to an expensive agreement with no provision to renegotiate price for at least ten years. (27) This highlighted the partisan nature of Pakistan's domestic politics where the government and the opposition are locked in horns even on matters involving an external state, and oftentimes, their political attacks create complications on the foreign relations front. The current government of Khan, which had opposed the former government's LNG deal with Qatar, nonetheless concluded an LNG agreement of its own with the Qatari government in 2021. However, the provisions of this deal are comparatively favourable for Pakistan, as now a renegotiation of the price of the LNG acquired will be possible after four years. Additionally, this time the price has been set at 10.20 percent of Brent as compared to 13.37 percent in the previous deal (28). This shows that regardless of partisan politics in Pakistan, both countries and their leadership remain close to each other and are working closely to further streamline their strategic partnership.
Conclusion
The triangular political, defence and financial engagement between Turkey, Qatar and Pakistan has increased substantially in the last ten years mainly due to geopolitical changes within the broader Middle East and South Asia. It can be asserted that the three states have no significant disagreement when it comes to the broader geopolitical outlook on their respective regions or the foreign policy outlook of their respective states. Growing partnerships in the defence, economic and energy domains are all signs of a burgeoning partnership. Turkey and Pakistan both have a formidable political presence in their regions and their respective defence production industries have grown to a level that allows them to enter international arms markets usually dominated by great powers. This makes Turkey and Pakistan ideal partners in the realm of security cooperation and defence production and will drive their bilateral partnership. Owing to its defence cooperation with both countries and its economic strength, Qatar is an ideal third partner. Pakistan's growing demand for energy makes Qatar an ideal partner, and the ever-increasing engagement between the two states in this sector suggests that this avenue of bilateral cooperation will only strengthen in future. Moreover, Pakistan can further help Qatar in providing security for the FIFA Football World Cup of 2022. The partnership between Qatar and Turkey has become a geopolitical fact and is now growing increasingly in the economic realm in addition to the political and defence fold. As has been the case in Pakistan, the possible fall out of domestic politics in Turkey into the foreign policy realm in the future may present a challenge to Turkey and Qatar's partnership. The economic woes of Islamabad in particular have already compromised the country's ability to adopt a more assertive approach to regional issues, which was visible in the fiasco of the Kuala Lumpur summit and renders Pakistan a weak link in this trilateral partnership. Nonetheless, the forecast for bilateral relationships remains quite healthy; and it can be expected that in a relatively favourable regional environment, a trilateral political partnership will emerge and strengthen.